---
The Wolf Post, supported by a Cultural Association, offers a professional service with free access, without subscription.
For this reason, a donation would also be a sign of appreciation for our work.
---
In any professional context, credibility is built over time, with the skills acquired through study.
The credibility built by the wine industry internationally is not only based on major investments in the advertising field but also on the professionals who work around the wineries. The oenologist and the sommelier are two figures with different skills and equally distinct study paths, both of which, however, contribute to making a world of great tradition fascinating in the eyes of consumers.
Also for this reason, specialized schools in the sector are always in demand and offer a rich educational offer. Not only that, they also offer training courses for enthusiasts and budding sommeliers.
CHANGINS is a unique training center in Switzerland for higher education in the vine, wine and arboriculture trade. A wine school is also open to non-professionals with dedicated courses.
There is no training without research and CHANGINS is also this and much more, as explained by Denise Cugini, head of communication.
When was CHANGINS born and what training does it offer future wine professionals?
Founded in 1948, the school has been located in the Changins headquarters since 1975. CHANGINS is a unique training venue in Switzerland, a national competence center for higher education in the vine and wine trade.
It brings together three schools:
The University of Applied Sciences (HES) in Viticulture and Oenology for:
• HES-SO Bachelor's Degree in Viticulture and Oenology. Unique sector in Switzerland;
• Master's Degree Course in Life Sciences HES-SO orientation viticulture and enology combined with the Vinifera EuroMaster.
The high school:
• Dipl. ES to become a winemaker;
• Follow the courses for Patents and Masters of winemaker, eno technician or arborist;
The wine school for:
• amateurs and professionals;
• Acquire the Federal Certificate of Sommelier.
What kind of course does the school offer to enthusiasts and future sommeliers?
Each year, more than sixty teachers offer modules to nearly three hundred amateurs or professionals. The courses are held mainly in the evening: tasting, sensory analysis, knowledge of wines by regions and grape varieties, Swiss or foreign, viticulture or winemaking techniques, as well as legal aspects of the sale of wines. Without forgetting the pleasures and discoveries section, which ranges from olive oil to whiskey, passing through rum and beer
Since 1999, the wine school has offered courses that combine the seriousness of teaching with the pleasure of tasting, aimed at:
• wine lovers, from beginners to expert tasters;
• professionals in the restaurant and hotel sector;
• professionals in the sale of wines and spirits.
It is about finding a balance between teaching and sharing, fun and seriousness, Romain Cellery, head of the wine school.
The school also allows students to take preparation courses for the Federal Sommelier-Sommelier Diploma.
Which courses are among the most popular?
The introductory tasting module is one of the leading products of the wine school and represents the ideal entry point into the world of tasting. On the first night, people learn to differentiate flavors, as well as describe the color of the wine. Then, they practice recognizing aromas and commenting on the bouquet. At the end of the fourth session, and after tasting many white, red and rosé wines, I am able to give a structured and precise tasting comment. Each session consists of a third of theory and two thirds of tasting.
Do you also offer training collaborations with local wineries?
We have teaching and research collaborations. Many business owners are among our graduates.
How important is it to support research in the wine sector and what kind of research do you support?
This is fundamental and CHANGINS has claimed, since its inception, a practical teaching anchored to the reality on the ground. Most teachers have a direct link to the industry either because they own or work in a winery or because they carry out applied research. Their projects or experiences provide them with up-to-date knowledge that allows for continuous improvement and the anchoring of teaching in reality.
Several projects have recently been launched at the University of CHANGINS on issues as important as they are currently, such as sustainability and product enhancement.
The research we currently carry out:
The DuraPrimVine project aims to study the impact of volatile organic compounds in essential oils on grapevine to combat downy mildew infections. If in his previous project Markus Rienth and his partners Hepia were able to demonstrate an effect of essential oils on downy mildew infection, this new project will allow a better understanding of these potential alternatives for the treatment of fungal diseases of the vine.
With his two projects, Midibo-2 and PestiDiome, Thierry Heger continues his research on the soil microbiome. While the first focuses on studying the microbiome of Swiss agricultural soils, the second aims to study the impact of a biopesticide used in viticulture on soil microbial communities.
The development of alternatives to the use of herbicides represents a great challenge for viticulture, especially in plots not easily accessible to mechanization. Several researchers from the University of CHANGINS have been working on these alternatives for several years and their CV-VigneSol project aims to design innovative, herbicide-free technical pathways for soil cover in viticulture.
For the alternative control of insects, the NoThrips project is developing an innovative biological approach with the aim of controlling pest populations. Simple and cheap, it will be synonymous with profit for producers, without negative impact on the environment and without residues on the products.
The A Each His Own Chasselas project, funded by the Association for the Promotion of Chasselas and OFAG, aims to better understand consumers in their relationships with wines produced from this typically Swiss grape variety. Through a qualitative analysis of the image of Chasselas in the minds of Swiss consumers, a better understanding of the relationship between the consumer and the wines of Chasselas will make it possible to better promote this traditional product of our regions.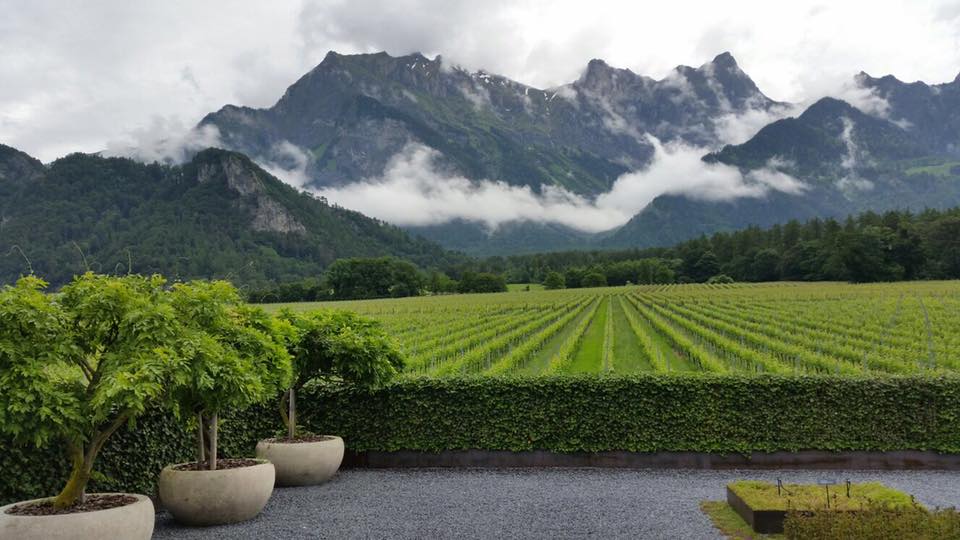 Berries and musts analysis:
WinE-Index is developing a sensor for the analysis of polyphenols during the extraction phase. This simple and inexpensive tool should help decision making at this crucial stage of red wine production.
Finally, BIOTOP wishes to develop knowledge on yeast populations naturally present in berries. The main objective of this project is to provide innovative tools to enable wineries to exploit the diversity of microorganisms linked to their terroir. More details on https://www.changins.ch/recherche-appliquee-et-developpement/projets/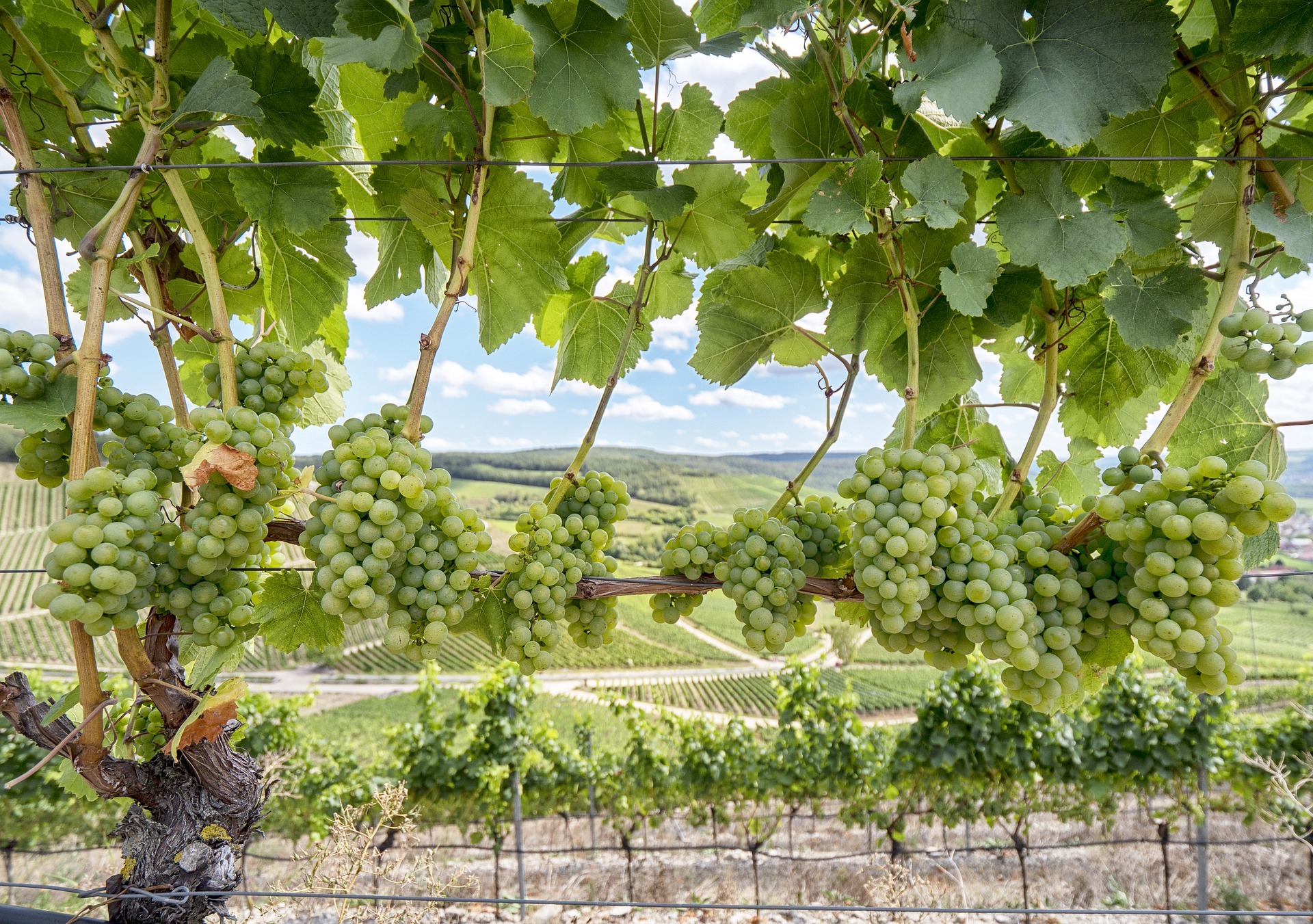 Do your students find work in Swiss wineries or abroad?
Both in Switzerland and abroad!
How important are schools like yours to strengthen the image of wine not only in Switzerland but internationally?
It is crucial, our graduates are the best ambassadors. They export know-how all over the world and thus contribute to the recognition of Swiss wines.