---
The Wolf Post offers a professional service with free access, without subscription.
For this reason, a donation would also be a sign of appreciation for our work.
---
Founded in 1999 by Alessandro Francoli and Nicola Angiuli, Francoli USA is part of an international group of companies under Francoli S.P.A, operating for fifty years on the quality Italian wine and spirits market.
A path that, over time, has allowed the company to emerge as one of the major importers and suppliers in the United States of quality Italian wines and spirits. A success story in a very competitive market, which began with a small quantity of products and which today is successful in the United States.
Nicola Angiuli, co-founder, talks about his experience, discovering one of the most solid realities in the import/ export wine sector, lifeblood for Made in Italy.
When you and your partner created Francoli USA, in 1999, what were the difficulties you encountered and what goals did you set at that time?
We encountered the greatest difficulties in creating a name, because Francoli USA did not exist and no one had ever heard of this new company. The distributors didn't know us and they didn't even know the brands we were about to launch because they were all new brands. The difficulty was just going to knock on the door of every distributor to try to convince them and start doing business with us. And it went well for us because, initially, we found two large distributors: one in California and one in Nevada.
The goal was to start a company specializing in Made in Italy without representing other products from other countries. At the time, we selected liqueurs, grappas produced by Francoli, and wines from Italy, without going to import Made in Spain, Argentina or Made in France. Although we had excellent contacts in much of the world, the idea was to focus on Made in Italy. To date, after 20 years, we still have a portfolio completely based on Made in Italy.
Compared to your beginnings, how has the demand for Italian wine evolved in the United States? Is there a greater knowledge on the part of your customers of Made in Italy wine or do they trust exclusively your experience?
Both. In 1999, when we launched the company, Made in Italy was very chic, as it still is. At that time, any Made in Italy product was loved and respected in America by both Americans and Italian-Americans living in the United States.
Italy is the only nation in the world that produces wines in all regions with such a great variety of vines: we have over 2000 vines, much more than France, Spain and other countries have.
We also chose wines that weren't very well known, such as Ghemme, Gattinara and the Apulian Susumaniello grape, for example, and we introduced them to the American market also to make them known.
So it's a mix. If I present something new to a customer, the customer relies on our knowledge and experience, but it also happens from time to time that the distributor has a request for a wine or liqueur he has heard about. This is what happened with Falanghina, for example: we introduced four wines from a new producer to our distributor in New York and the founder asked us if they also produced Falanghina, not included in our starter package.
Are there wines more in demand than others, perhaps coming from specific Italian regions? Or in the United States, does the good name of Italian wine still win?
Prosecco, Chianti and Pinot Grigio are the wines that are by far the most in demand, thanks also to tourism in Venice, where American tourists enjoy Prosecco and Spritz, but also in Tuscany where they enjoy Chianti, and once back in the United States they want to continue this new tradition. Tourism and the idea of ​​a romantic holiday in Italy had a little impact on the boom of these and other Italian wines. We Italians have been very good at introducing these wines to American tourists.
Pinot Grigio is not even a native Italian grape but a French one, initially planted in Piedmont and later in Veneto. However, it grows very well in Italy. But the American consumer really wants Made in Italy and instead of buying a French or California or Oregon Pinot Grigio, he preys on the Italian one.
What factors influence the choice of the US consumer when buying Italian wines?
Over the years, I have never met an American who has never tried a Chianti, a Pinot Grigio or a Prosecco. When the consumer goes to a shop, he already has an idea of ​​what he wants to buy. He says: "I want an Italian white wine", so he will buy a Pinot Grigio. Or, he relies on what he has to cook/eat. If he wants to make, for example, a T-bone alla Fiorentina, he combines it with a Tuscan wine. We have many wines in Italy, the choice we give to the consumer is huge, not like other countries. This is why Made in Italy is the best and this is also why we have focused only on Made in Italy.
According to what qualitative and opportunity criteria does Francoli USA select the companies to be positioned within the US market?
Francoli USA is also owned by Francoli SPA, a family-run distillery that produces some of the best spirits in Italy, but is also impact zero. This means a lot to our speech. We love nature and we want products that are not only of quality, but also "friendly" with nature.  All the products we import are eco-friendly and produced by small to medium-sized enterprises. For me, it is worth a lot to choose. For example, Luigi Francoli Amaro is eco friendly.
We tend to choose niche products to make them known to the American public.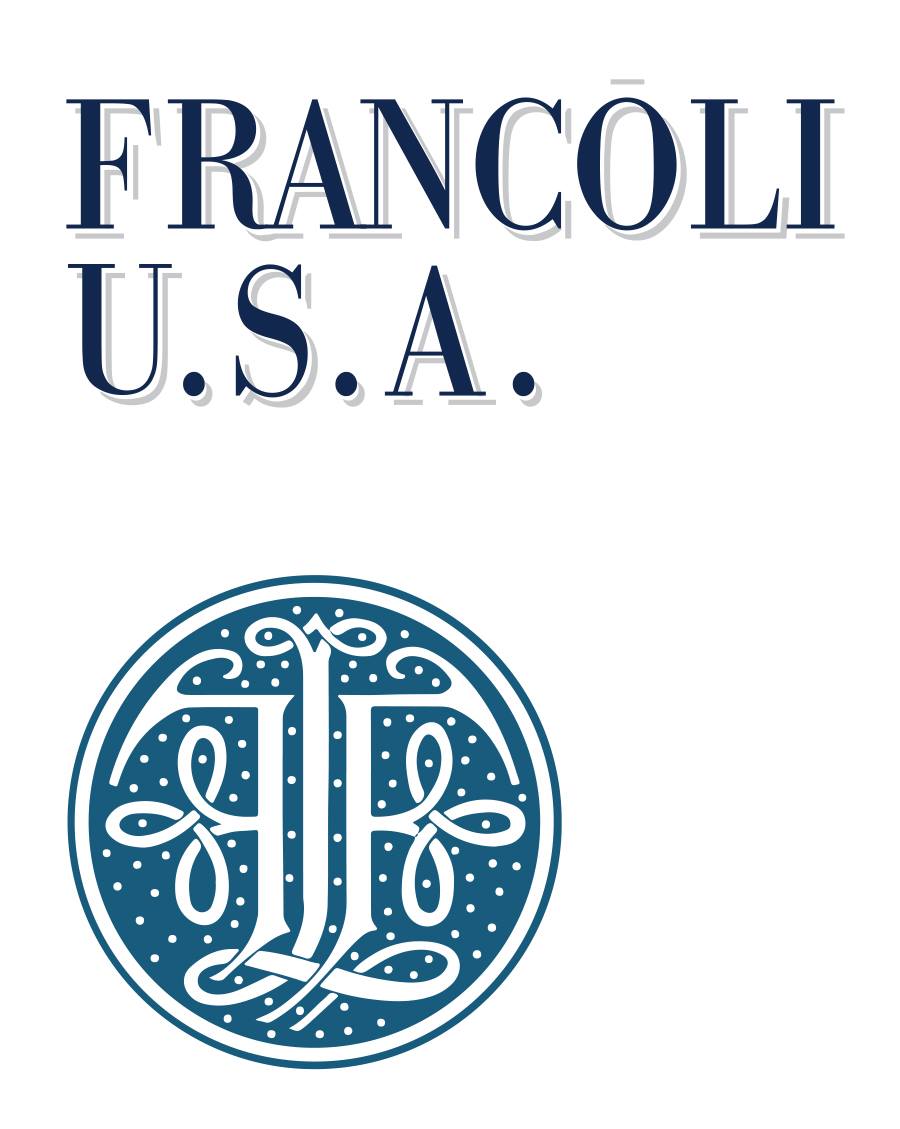 What are Francoli USA's medium and long-term goals?
The average goal is to resume what we were sowing before Covid-19, namely the introduction and distribution of some niche wines, including the Susumaniello grape in the American market, grown according to sustainable agriculture.
In the long term, on the other hand, we want to introduce and stabilize other niche and zero impact products. Our aim is to always introduce new typical Made in Italy products to distributors and to educate consumers through seminars, dinners with the winemaker and tastings. We, for example, do not import or represent Brandy or Cognac in our portfolio, but we have several Grappas because they are typical Italian products. I love Italy, I have always focused and always will focus on Made in Italy.