Since scientific studies have noted the potential of resveratrol (a small polyphenol produced by some plants to defend against enemies, such as parasites and UV rays), its fame has grown exponentially, becoming a key ingredient in natural cosmetics and more.
Of course, there is nothing "miraculous" and, therefore, every element available in nature for psycho-physical well-being must always be used and consumed in the right measure. So, if in the food sector, for example, resveratrol is present in some foods such as red grapes (but also white, although in smaller quantities), cocoa beans and bitter cocoa, pistachio, peanuts, it is not an abuse of these foods that will give the expected benefits but only a varied diet, including foods containing resveratrol and a correct lifestyle.
Defined as a powerful ally against aging, resveratrol acts as an antioxidant.
In grapes and berries, this polyphenol is mainly available in the skins and seeds. Since grapes, seeds and skins are included in the fermentation of red wine, the concentration of resveratrol is very high in wine, hence the studies that have confirmed, over time, the benefits of moderate consumption in wine also due to the presence of this component.
Antioxidant and anti-inflammatory, several studies have shown that resveratol helps slow down age-related cognitive decline, protecting against oxidative stress, which is responsible, among other things, for some complications in diabetic patients.
The popularity of resveratol is inevitably linked to wine as the presence of this polyphenol is very important in the red skin of grapes. Epidemiological and experimental studies have revealed that mild to moderate consumption of wine, especially red wine, mitigates cardiovascular, cerebrovascular and peripheral vascular risk.
Recent studies have shown that resveratrol and proanthocyanidin are the main compounds present in grapes and wines responsible for cardioprotection. Both wine and grapes can alleviate heart disease such as atherosclerosis and ischemic heart disease. Recently, wine has also been found to increase lifespan by inducing longevity genes. It seems that resveratrol and proanthocyanidins, in particular resveratrol, present in grapes and wines, play a crucial role in the cardioprotective capacities of grapes and wine.
But not only a good glass of wine can help, resveratrol is also present in pomegranate juice, blueberries, pine nuts, as well as in the foods already mentioned.
For these beneficial properties, only if the consumption is light/moderate, the Mediterranean diet considers wine an ally at the table against free radicals (harmful as they accelerate cell aging processes, depressing the immune system) to protect the heart, the brain from oxidative stress, responsible for the development of most neurodegenerative diseases.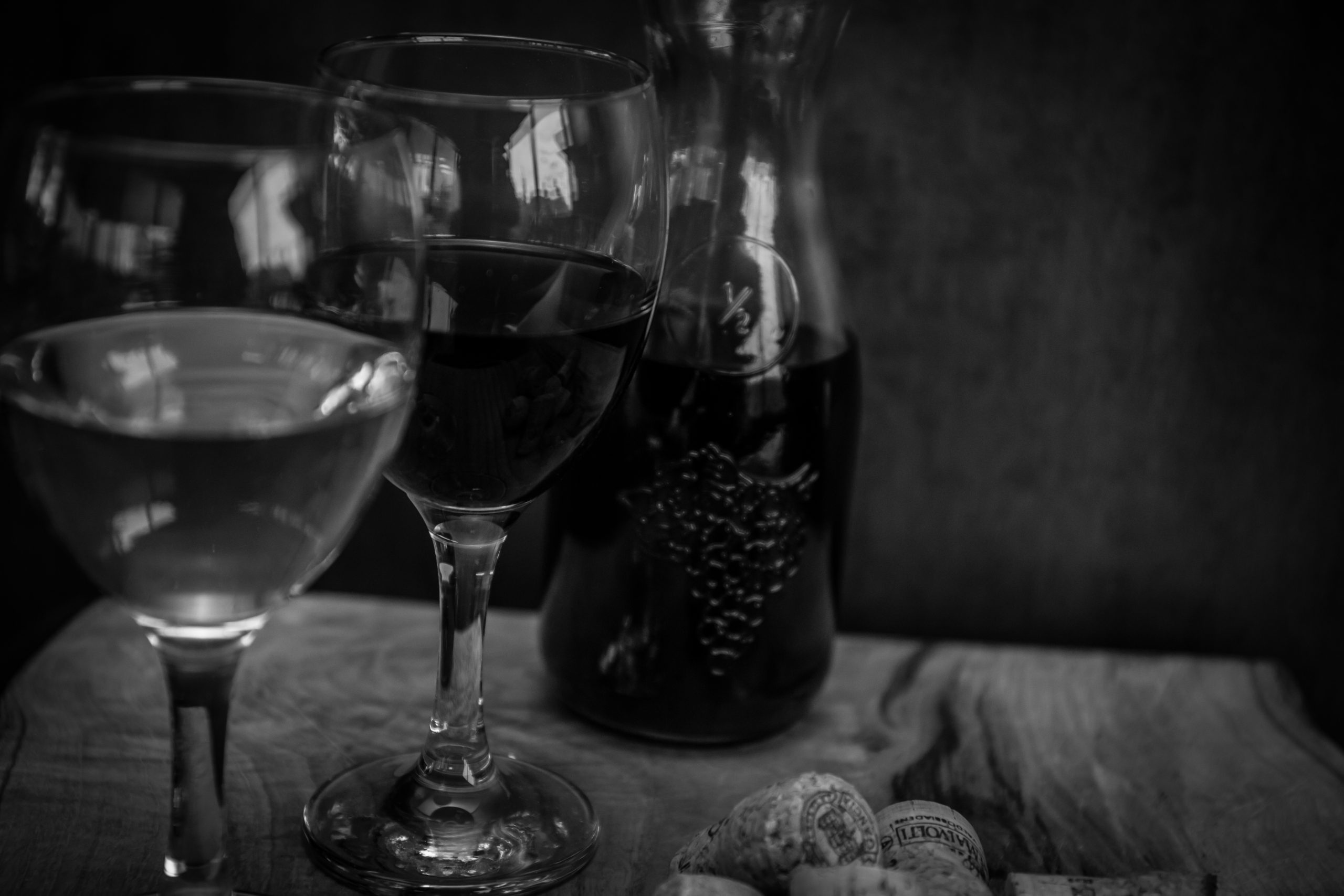 Suggested bibliography:
1.     Health benefits of resveratrol: Evidence from clinical studies
2.     Multiplicity of effects and health benefits of resveratrol
3.     The effect of resveratrol on longevity across species: a meta-analysis
4.     Antioxidant effects of resveratrol in the cardiovascular system
5.     Grapes, Wines, Resveratrol, and Heart Health
6.     Resveratrol: How Much Wine Do You Have to Drink to Stay Healthy?