---
The Wolf Post offers a professional service with free access, without subscription.
For this reason, a donation would also be a sign of appreciation for our work.
---
Alentejo is one of the symbolic regions of Portugal, a territory that seems suspended in time where Nature dominates with its shades of green.
Despite being one of the largest geographic areas in the country, it is one of the least populated and therefore uncontaminated, compared to other realities.
Bordering Spain to the east and the Atlantic Ocean to the west, the climatic peculiarities make it suitable for quality olive production that is also highly regarded internationally.
Romans introduced olive cultivation in the Alentejo and Portugal which, over time, has become one of the region's flagships.
The Alentejo produces more than 70% of EVOO oil nationwide, an ever-increasing growth thanks to new plants and extensions of olive groves.
A territory so generous and rich in quality that CEPAAL (Center for the study and promotion of Alentejo Extra virgin olive oil) disseminates around the world through research and activities, as explained by Mariana Teles Branco, marketing manager.
When was your Study Center born and how does it promote the olive oil excellence of the area?
CEPAAL (Center for the Study and Promotion of Alentejo Olive Oil) was born in 1999, in Moura, and is a non-profit association, whose main goal is the valorization and promotion of Alentejo olive oil, in particular, and of portuguese olive oil in general, and its activities are developed throughout the national territory and also abroad whenever it is useful for the cooperation and development of the sector.
As part of its activities, CEPAAL develops several promotional activities and is the entity responsible for the organization of the Portuguese Olive Oil National Competition, the National Olive Oil Congress, the National Olive Oil Fair and the Virgin Olive Oil Competition integrated in the same Fair.
The valorization of Alentejo olive oils, and also Portugal olive oils, assumes the leading role in CEPAAL's strategy for the defense of an olive heritage of enormous richness and undeniable potential, either through the promotion and valorization of the sector, or through its study.
Currently, CEPAAL congregates 22 producers from Alentejo region and 12 institutional partners linked to the sector, such as state bodies, municipalities and universities.
Known as an area with a high wine-growing vocation, Alentejo is a land that offers equally fine oils. What are the pedo-climatic characteristics that make olive production particularly flourishing?
The specific characteristics of Alentejo olive oil are the result of several factors such as the expression of the varieties used, the particularities of the geographic and climatic environment, and the cultural and extraction techniques, typical of the region.
Regarding the environment, in general, we can say that the Alentejo olive oil characteristics are, mainly, due to the latitude, altitude, temperature, rainfall and its distribution, and hours of sun. Regarding these factors, we can consider that Alentejo is a uniform region.
Alentejo is characterized as a peneplain, slightly undulated, whose average altitude is around 200m, located between 37º5' and 39º5' North latitude, with around 3.000 hours annual of sun and na average annual rainfall of 600mm/m2 distributed mainly over the autumn and winter months, with hot summers.
In terms of soils, it is a region with some heterogeneity but that has never proved to be problematic for the cultivation and success of olive groves and consequent olive oil production.
What are the organoleptic characteristics that make the oil produced in Alentejo special?
The characteristics of the Alentejo region, previously commented, allow us, in general, to obtain the typical olive oil of Alentejo: a harmonious and complex olive oil, with olive fruitiness of varying intensity, with mild or medium intensity of bitterness and spiciness, and evident notes of apple, dried fruits, tomato, grass or leaf. It's known for its great harmony between the olfactory and gustatory notes, with high complexity and some persistence. Our advice is that everybody should try it, it's something really worthy.
Are the products  of your associated companies available also abroad?
Some of our producers are already present abroad with their products, but not all of them. One of CEPAAL's goals is to promote Alentejo olive oil abroad and thereby open doors for the region's producers to export and to make themselves known abroad.
We believe that Portuguese olive oils, and in particular, the ones from Alentejo, have more and more prestige and recognition, inside and outside of Portugal.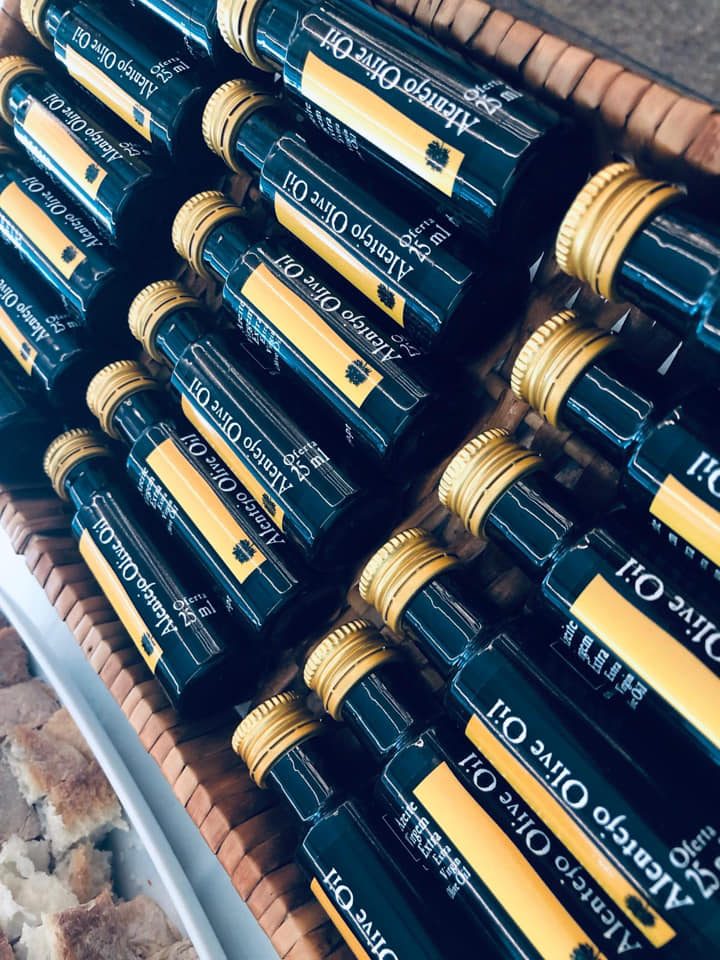 © CEPAAL
What are the future goals of your Association to spread the high quality of Alentejo Extra virgin olive oil more and more abroad?
We want to support our producers, help them to promote their products and, at same time, promote olive oil and the region. We want to contribute to strengthen the sector, by promoting it but also by participating in projects and studies that protect it and that enrich it. Also, we want to reach consumers, make them understand the value of a good olive oil, what it really is, to teach them how to taste olive oil and to pair with them, to differentiate a good olive oil from one that is not so good, to know how to choose.