Founded in the mid 1800s, Martinborough (New Zealand) is located between the Rimutaka mountain range and the eastern hills of Wairarapa. With a high agricultural vocation, Martinborough has been chosen as a suitable place for viticulture since the 1970s.
The Pinot Noir of this area has a well-known fame in the world, dominating the plantation of the area.
Today, Martinborough is an interesting wine tourism reality with wineries which, also thanks to some activities, aimed at disseminating wine tourism in the area, are also known to visiting international tourists.
Let's find out more from the words of Matthew and Linden, owners of Martinborough Wine Tours.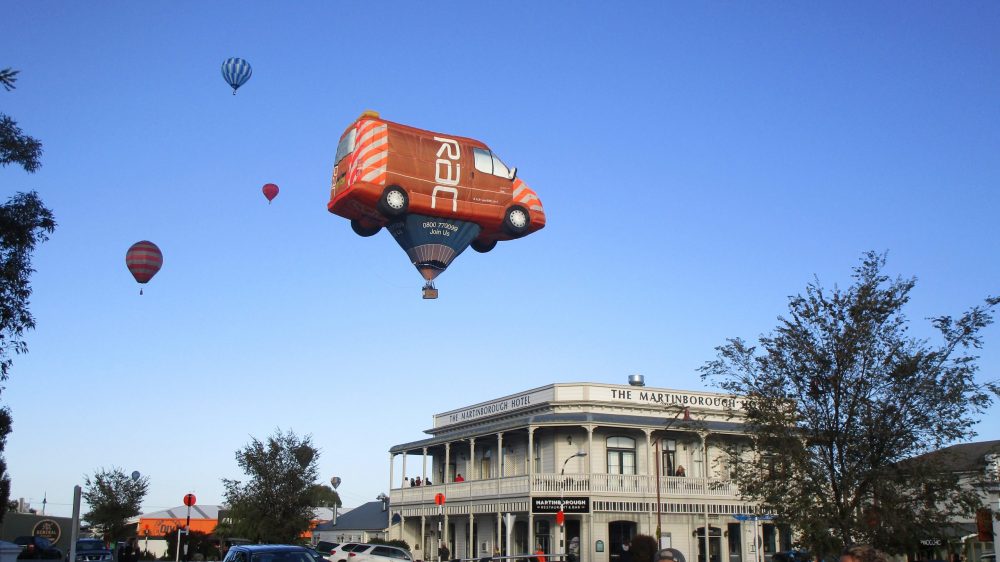 ©Martinborough Wine Tours
From when the Martinborough Wine Tours was born to date, what goals has it achieved and what remains to be achieved?
The business started under different ownership in 2006 and new owners took over in late 2019. Customer numbers had increased steadily and have continued to build during the Covid crisis as New Zealanders holiday at home instead of overseas. The goal is to keep growing the business and customer numbers.
Through which services/activities do you promote the dissemination of Martinborough wines? 
We often say to our guests that "our job is to make you come back to Martinborough again in the future". We actively promote local businesses, wines, vineyards, restaurants and cafes and local wine related events to give our customers a greater "feel" for the region. We offer guests a mix of larger, more well known wineries and lesser known "boutique" wineries so our guests are often exposed to vineyards that are new to them and of course they purchase or order bottles of wine while on our tours.
Can you briefly describe the Tour and the areas of cultural and wine tourism interest it crosses?
We offer a range of tours from half day wine tours, full day wine tours with lunch, wine and food tours and scenic tours of the region that end with a wine tasting at a Martinborough vineyard. On our fod tours we visited local olive oil, cheese, gin and beer producers.
What are the particularities of the territory and its wines?
Martinborough was New Zealand's original pinot noir region and many Martinborough vineyards aim to produce a savoury, spicy Burgundy style. NZ produces 1% of the world's wine and Martinborough only produces 1% of NZ's wine but in just 40 years of wine production it has obtained a worldwide reputation for it's pinot noir and other varietals. Our small town, NZ's only "wine village", was built next to an old river bed which is now where many of the vineyards are located. There are about 25 cellar doors, many of which are described as "boutique", located very close to the town and Martinborough is just over an hour away from Wellington, NZ's capital city, so has a regular flow of tourists visiting the town, and wider Wairarapa region, many of whom enjoy visiting the vineyards.
Why choose the Martinborough Wine Tours?
Our guides are locals and knowledgeable about wine, local wine and vineyards, and the town and region so we try to offer more than just a wine tasting tour. We provide information about wine, local wine, local history and present day events. We are equally comfortable hosting guests who are wine connoisseurs and guests who know very little about wine. Our guests will often meet winemakers and we often include "hands-on" activities such as pruning, picking, plunging and barrel tasting on our full day tours.
---
The Wolf Post is free, always without paid content.
It is supported by a Culture Association.
Yet, your contribution would also be a sign of appreciation for our work.
---