The primary goal of an oenologist is to be able to give the owner of the winery and, therefore, also to the final consumer, the "perfect wine", enhancing and optimizing the fruit of the gods: the grapes.
Does the "perfect" wine really exist? Someone has defined the perfect wine as that which meets the favor of producers, others that of consumers. There are also those who argue that the perfect wine is the one without defects. Yet, we know that, sometimes, a small imperfection can turn into an added value, an example of all "bretted" wines, loved and hated at the same time.
By adding a new chapter to the column, which gives a voice to winemakers, we turn to the most authoritative source to understand if the perfect wine exists and to what extent.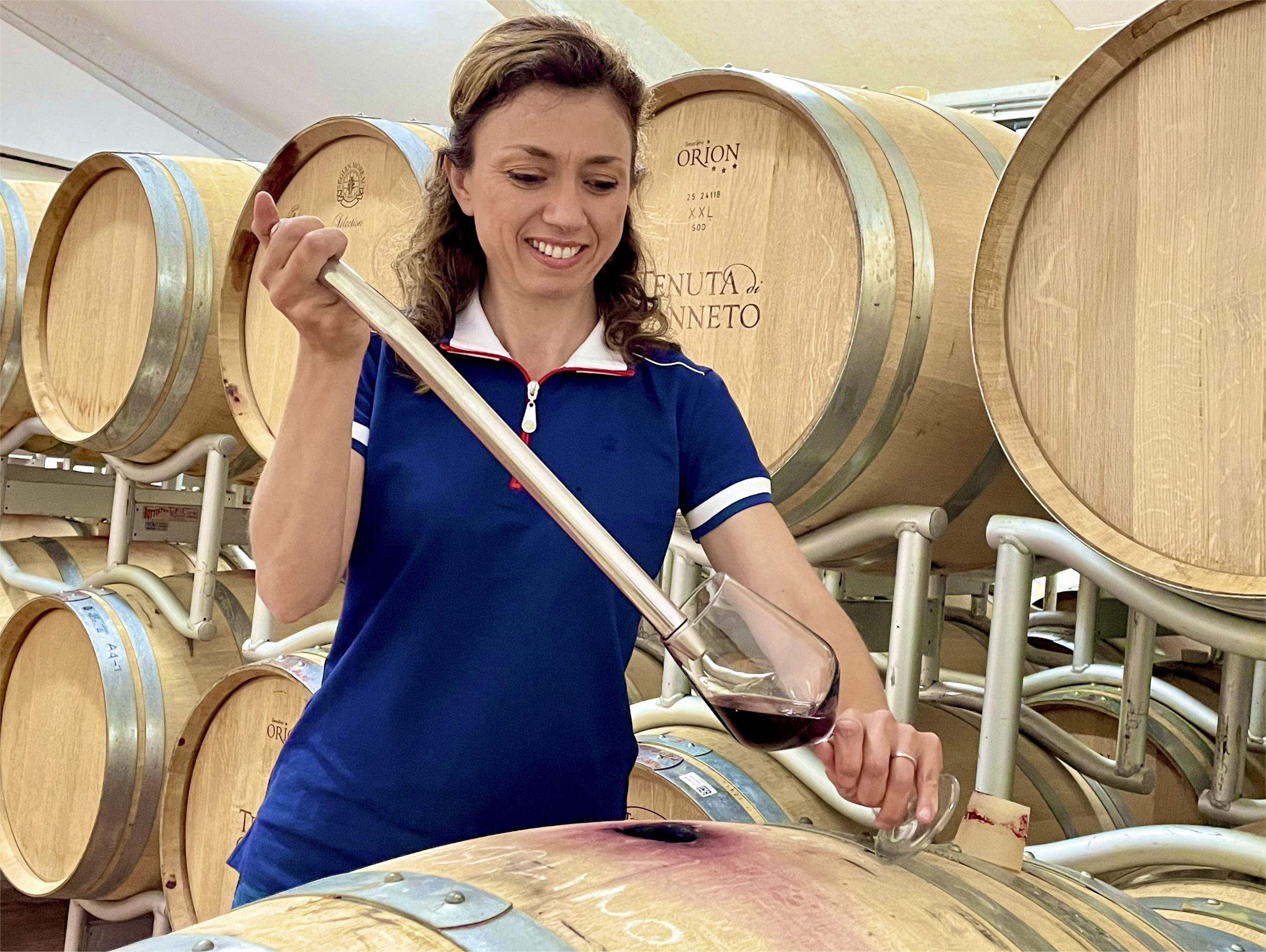 © Vincenza Folgheretti Enologa
Who better than an oenologist can know the fatigue and the many variables that affect the production of wine from the vineyard to bottling. Yet, often, the most ruthless judgments about wine come from those who only taste the final product without having witnessed the entire production process. For this reason, only an oenologist can really know if there is a "perfect" wine and when it can be defined as such, according to his experience.
"Perfect" depending on what? There is no perfect wine in absolute terms. A wine can be perfect for a certain market, for a certain target, for a certain territory, for a certain company. I think perfection is the most relative thing that can be and when it comes to wine, this relativity becomes even wider.
Certainly, it remains important to know the product and the area where it was born and everything behind that glass of wine very well before making judgments that are sometimes too extreme.
Is there a defect that you are particularly afraid of?
Everyone and no one in particular. The knowledge we have today allows us to work optimally, minimizing the risk of defects which are often the result of inexperience, lightness, inattention and, above all, poor care.
What are the operations, or strategies, that you implement to prevent this problem from arising?
It goes without saying that you must always start with a healthy and perfectly ripe grape, this is the sine qua non to minimize any risk. We must not work thinking that if there is a problem it is solved, we must work so that the problem never arises. And, if it really does arise, we have all the experience and technical-scientific knowledge to be able to solve it.
 Your thoughts on "Brett" wines: are they undoubtedly defective wines or are they an interesting experience?
I believe that we have to be very careful when it comes to "Bretted wines". Wines that Brettanomyces have never even had, are often considered bretted (with proven results in the laboratory). There are varieties which by their nature have a tendency to develop volatile phenols and not necessarily through the passage of Brettamomyces.
The first crucial aspect when tasting a wine is to understand the nature of the phenols, if these should be detected, defect or characteristic? Obviously, when we talk about a defect, the situation changes radically. Defects, especially when they are marked, tend to completely distort the wine, depriving them of their identity. Absolutely to be avoided. 
Do not miss:
Vincenza Folgheretti: Profession winemaker