---
The Wolf Post offers a professional service with free access, without subscription.
For this reason, a donation would also be a sign of appreciation for our work.
---
The cellar is the beating heart of the company where the manual skills of the operators and the knowledge of the winemaker merge. Of course, today, technology is an indispensable element which, however, according to some, has taken poetry away from a work that is lost in the mists of time.
We ask the oenologist  Jabier Marquínez for his opinion on the matter.
What is your opinion on the statement: "Wine is no longer made in the vineyard, but only in the cellar"? A cliché sentence or does it hide a grain of truth?
Quality begins and almost ends in the vineyard. A winery well equipped, with means and technology, can extract the maximum potential of a great grape, but if the grape is poor, a poor wine will come out. Grapes made in a poorly equipped winery and poor grapes made in the best possible winery. I have it clear, I choose the first.
How much has technology in the cellar improved and how depersonalized the work of the winemaker?
We have more means and technology than ever, and what is more important, more knowledge about what happens in the different transformations within the grape, in the fermentations, in the maturation of a wine or in its stabilization. Personally, I try that all these means help me to get the maximum potential of a vineyard, but without losing typicality or personality, I only want things that respect what that grape brings. As a consultant winemaker, there have been years in which I have made up to 10 different regions, and I can assure you that the wines obtained are not a "Jabier Marquinez" denomination of origin, each one represents its area, soil, variety, climate, etc.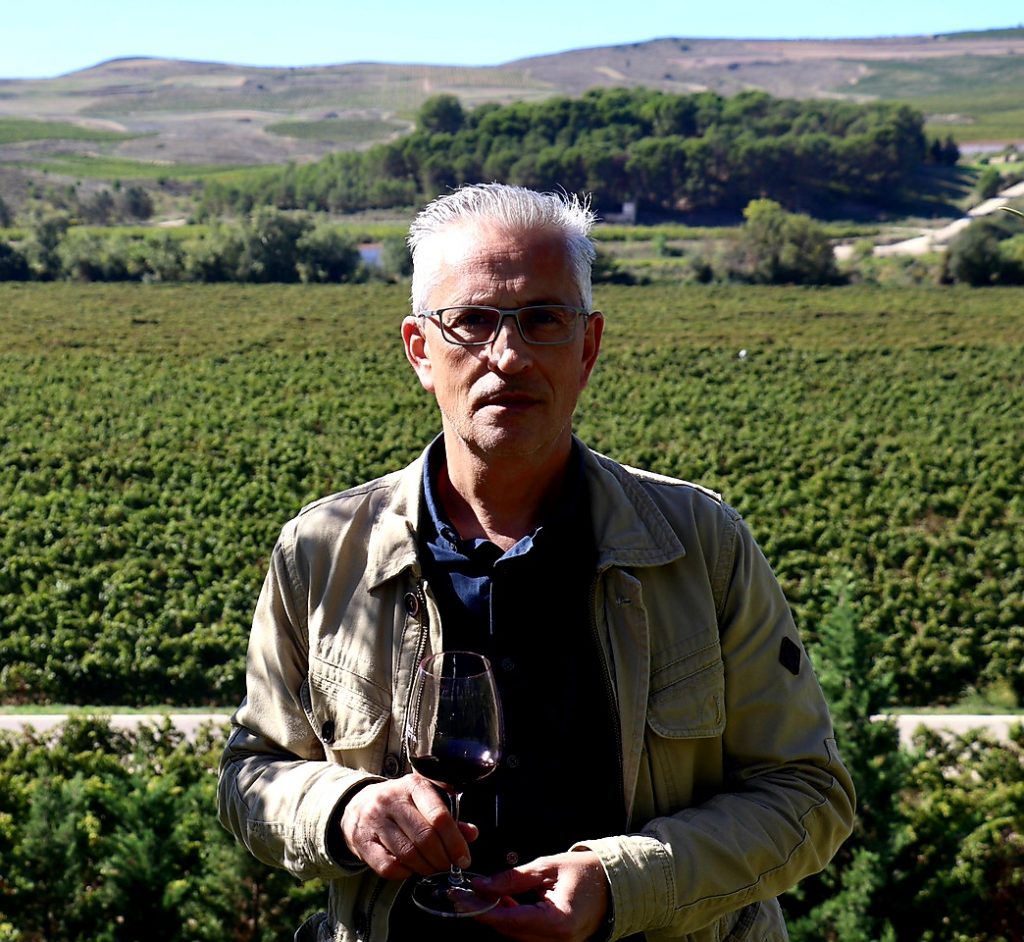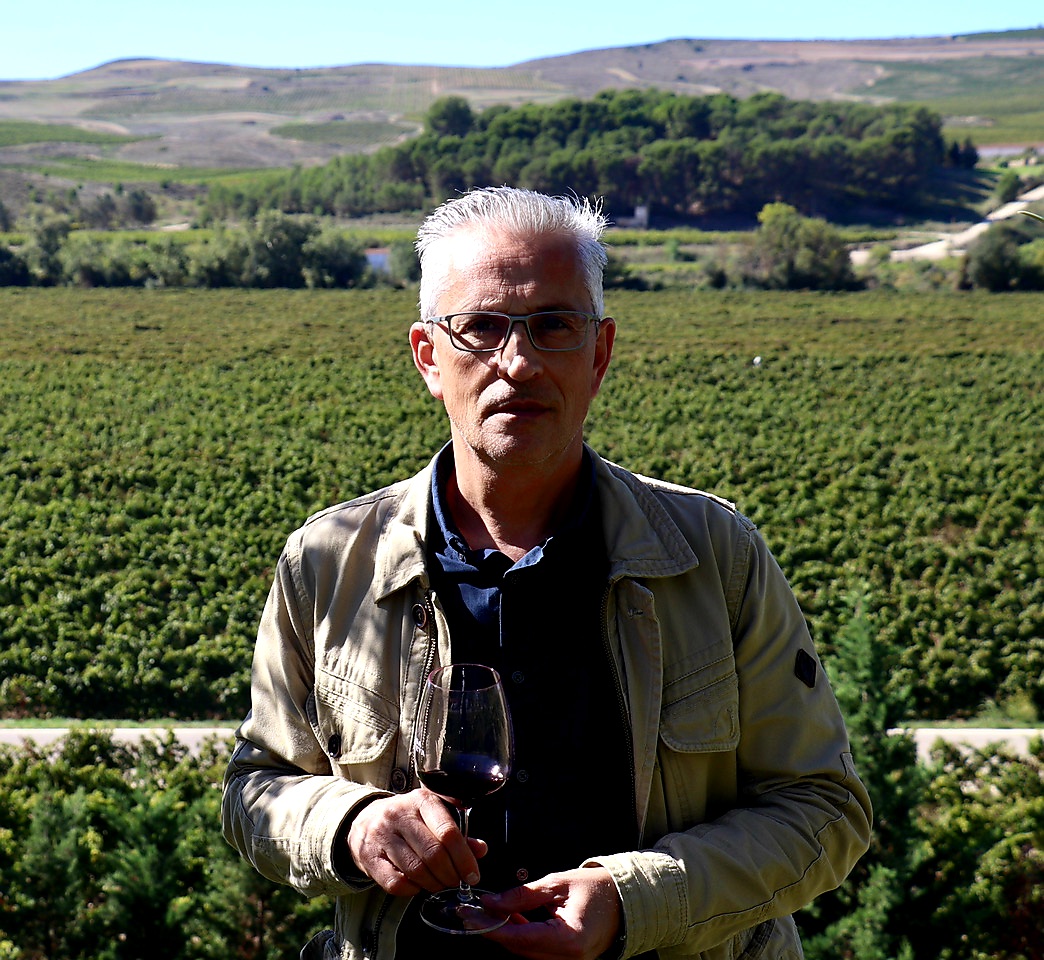 © Jabier Marquínez
What are the main criticalities of a winery and what is your modus operandi to solve them? More: In your imagination, how should your ideal cellar be structured? Did you manage to find it in any company?
Almost all of them are good and add up, but if I have to stay with a serious temperature control, both being able to cool and heat. And also all those technologies that allow us to better clean the cellar, tanks, hoses, filler, etc., we must not forget that wine is a food and hygiene a necessity and an obligation.
In the world of wine, at least in Spain, there has been a strong bet on wine tourism, which in itself is very good, but sometimes very important resources have been invested in building wineries designed by prestigious architects, but leaving aside aspects very important, for example the following:
A warehouse has to be comfortable for the workers. My record has been 70 days in a row working in a grape harvest, Saturdays, Sundays and holidays included. You cannot put the laboratory or the tasting room 10 minutes from the storage area and 4 floors above, for example. Preferably single-storey wineries.
A warehouse must be safe, the electrical installation must be completely safe, carbonic gas detectors and automatic ventilation, without dead zones or pits where gases accumulate.
Wide, comfortable and safe working platforms in the upper part of the tanks, with all the mouths of the tanks protected so as not to fall inside.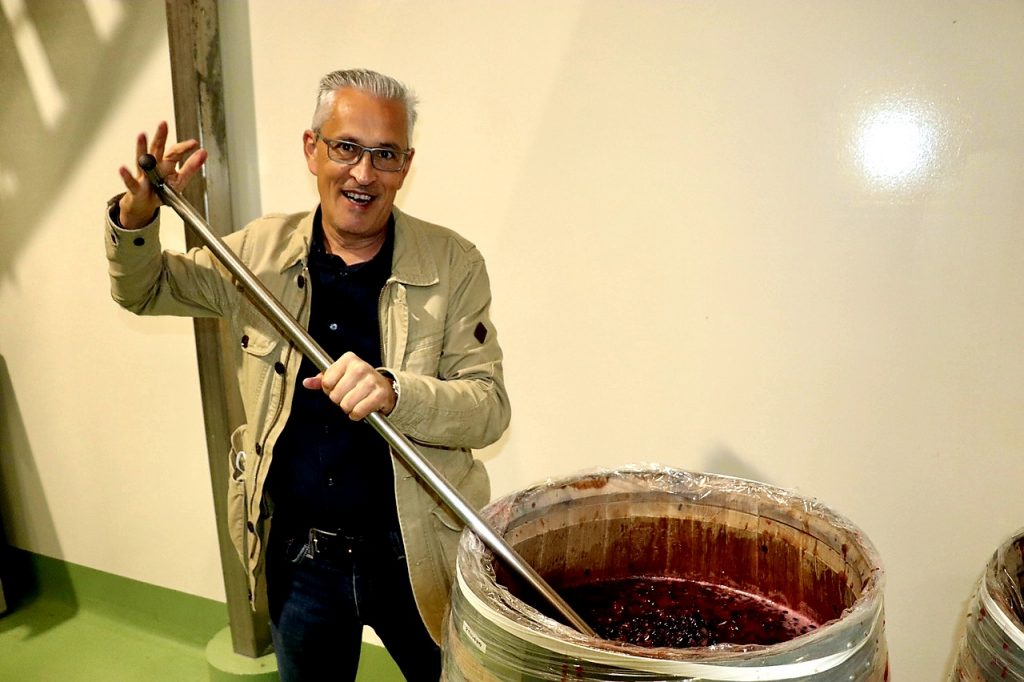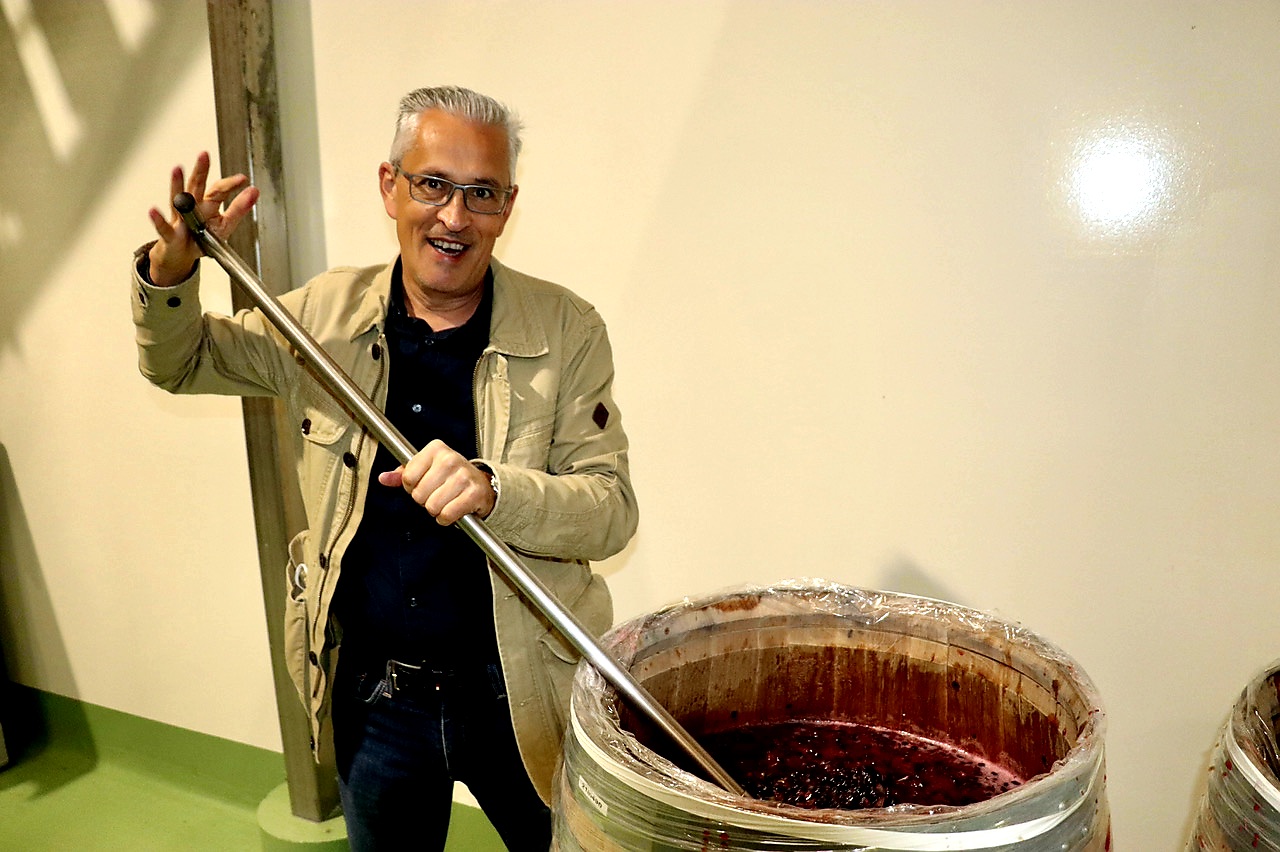 © Jabier Marquínez
Hot and cold water intakes, plugs, pressurized air outlets and inert gases in many areas of the warehouse, both in the lower aisles and on the upper platforms. If there are facilities, it is cleaned more and better.
Drops of the soils with a sufficient slope, that puddles do not form. Easy-to-clean floors, that dirt does not catch and does not penetrate, and of course, do not skid even when they are wet. I have the feeling that the Romans built better.
Tanks of different capacities. I have known several wineries with deposits of maximum 2 capacities, very little. Proportions of the tanks adapted to what you want to make, in height and diameter, the tank that is good for fermenting a red can be bad for a white or rosé.
Sufficient cold and heat power for the estimated needs, in quantity and in time, taking into account climate change, with advance of the harvest date and possible entry of the grapes sooner, hotter and with more sugar to ferment, with what they need more frigorias than a few years ago.
Light! I know that electricity is very expensive and that if there are windows the temperature is more difficult to control, but we need to see well so that everything is clean and tidy, and to avoid mistakes and accidents. There are wineries that look like nightclubs, due to the lack of light.
Having all of the above, the rest of the means can be expendable.
There is no perfect winery, but the closest thing I have worked and currently work to is "Bodega Inurrieta", in Navarra. This winery was designed 20 years ago by a winemaker, and it shows, years later, and with a few minor changes, it is still at the forefront.