---
The Wolf Post, supported by a Cultural Association, offers a professional service with free access, without subscription.
For this reason, a donation would also be a sign of appreciation for our work.
---
The Paso Robles Wine region, located along California's central coast, is an ideal setting for producing award-winning quality wines.
A landscape that is home to 40,000 acres of vineyards, more than 60 varieties of wine grapes, from Spanish to Italian, from Bordeaux to Rhone, including the historical variety of the Zinfandel area.
Wine tourism, in its broadest sense, with the opportunity to visit and admire, along the coast, the towns of San Simeon, home to Hearst Castle to the north, and the fishing village of Morro Bay to the south. In between, Cambria, Harmony and Cayucos.
Let's find out more on this amazing region from the words of Christopher Taranto, Communications Director Paso Robles Wine Country
What are the peculiarities of the territory and its wines?
The Paso Robles American Viticultural Area (AVA) was established in 1983 with 17 wineries and 5,000 vineyard acres.
In 2022, there are 41,000+ vineyard acres and more than 250 brands ranging from nationally distributed, mid-size, to boutique. 85% of the wineries in the region produce 8,000 cases and below. There are 11 Nested AVAs within the Paso Robles AVA approved by TTB in November 2014 after a seven-year process.
The Paso AVA is one of the largest (612K acres) and most diverse wine regions in California, with:
60+ varieties planted with Cabernet Sauvignon and Bordeaux varieties representing more than half of what is planted
30 distinct soil series with the most calcareous and siliceous soils than any other California AVA
Many meso-climates and a varying topography. Please see attached AVA map that provides elevation and Winkler Scale information.
Greatest diurnal temperature swing (typically 40 – 50° F during the growing season)
Growing season begins mid-March through first two weeks of November
42 miles east to west / 30 miles north to south, with the western border six miles from the Pacific Ocean
Santa Lucia Mountain Range to the west, the Cholame Hills and La Panza Range to the east. Steep mountain terrain in the western portions of the AVA and rolling hills and savanna on the eastern side.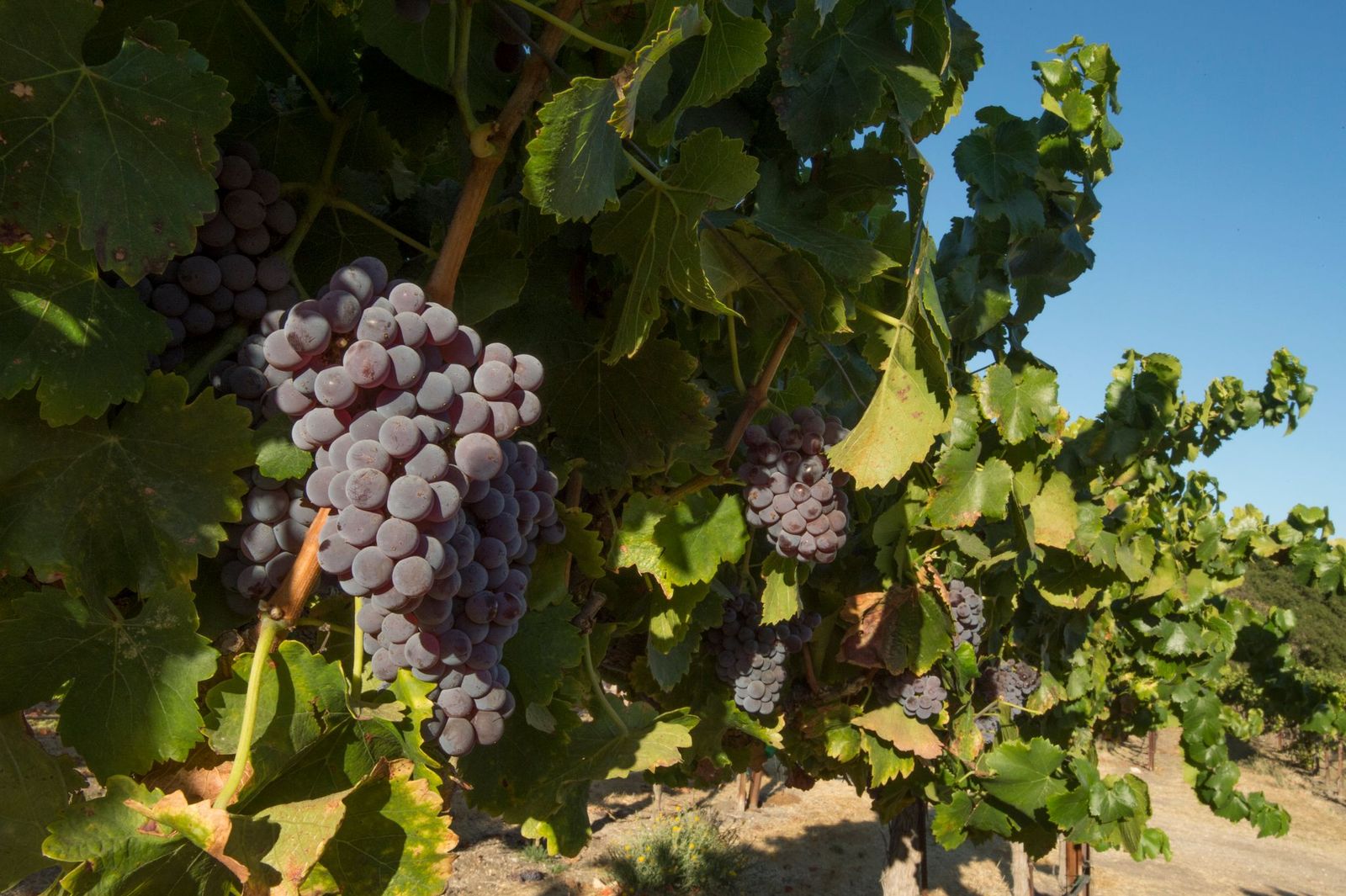 ©Paso Robles Wine Region
What services/activities do you use to promote your wine region?
All of our call to actions direct people to our website, www.pasowine.com. It is there where you can find all travel information as well as where all wineries and vineyards of our region are detailed. We advertise online in many national markets. Our organization, the Paso Robles Wine Country Alliance, also hosts consumer events each year to encourage visitation.
Outreach to the wine trade exists with our organization taking wineries to different cities in the US to promote the wine region through seminars and walk through tastings. Also hosting trade and media in Paso Robles to help familiarize them with the region so that they may sell more wines from the region or talk about the region to their audiences.
Can you briefly describe the areas of cultural and enotourism interest of Paso Robles Wine Country?
Culturally, the region tends to be known for being very farmer or cowboy in nature. There are historic ties to the early settlements of the region from back when it was under Mexican rule, to the early days of the American west. European settlers, especially Italian immigrants, also helped shape the agricultural scene in the early 1900s as they moved away from the Sierra Nevada mountains due to the Gold Rush, to the central coast where they could trade mining for farming.
Enotourism is primarily about visiting the region's wineries and vineyards to learn more about what makes Paso Robles unique for farming. There are many hotels and few resorts. The Allegretto Resort mimics a Tuscan villa and provides an exceptional higher end stay for visitors. The downtown of Paso Robles is very Americana, with a Downtown City Park surrounded by tasting rooms, shops, and restaurants.
What are the goal set for the near future to spread your excellence more and more internationally?
The Paso Robles Wine Country Alliance relies on the California Wine Institute for much of its international marketing. We rely on journalists in discovering our region and spreading the word about the region to their audience. Some producers, like Giornata, get some critical acclaim internationally and helps to bring attention to the region. Giornata specializes in Italian varieties and has recieved postivie praise from a number of Italian publications. This helps to bring a spotlight on the Paso Robles region.
Why are the wine of the region so special?
Due to our warm days and cool nights, and long growing season, and high pH soils, we have the ability to grow many different varieites and get them ripe. This means that our wines are full bodied, fruit forward, soft tannins, and fresh acidity.
Balanced wines that can be cellared or enjoyed right away. They are very food friendly and can be paired with very different cuisine.