Sassicaia 2017 – Tasting Notes
The sample is consistent, bright, ruby red in color, not particularly intense.
The nose is very intense and complex in its scents. It opens with floral notes reminiscent of a potpourri of wildflowers, followed by fruity hints such as mulberry blackberry, red currant and black cherry jam, delicate nuances of Mediterranean scrub, cardamom and star anise, closing with toasted notes of hazelnut and delicate nuances of sandal.
On the palate it is full, precise and balanced in all its components. All olfactory perceptions are confirmed in the mouth. The tannin is velvety, fine. The persistence never seems to end, delicate toasting and perceptible fruity notes remain perfectly integrated and balanced in the mouth. Impossible not to repeat the tasting.
Although "young", it is a wine of undisputed quality. In a few years it will be able to express itself with excellent quality. A sample to drink, but also to keep and forget for a few years, and then live it in its entirety. It is recommended in combination with wild boar in dolceforte.
Rating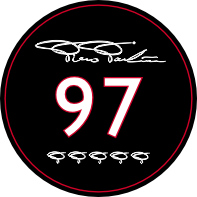 Sassicaia 2018 – Tasting Notes
The sample has a ruby ​​red color, bright, not intense, of good consistency.
On the nose it is an aromatic riot. Fruity hints of blackberries, juniper berries, scent of broken dark chocolate stick, but also notes of scrub and Mediterranean herbs and a delicate nuance of precious woods.
The sip is unique, precise, almost perfect "given the young age". In the mouth it is persuasive, delicate, with a silky and well-smoothed tannic texture, good balance, with a long and persistent aftertaste of ripe fruit and fine spices.
A wine with great aging potential, reminiscent of the 2016 vintage.
It is recommended in combination with Chianina with flakes of white truffle from San Miniato.
Rating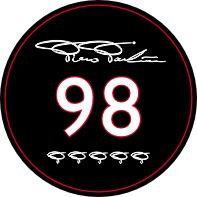 Sassicaia 2019 – Tasting Notes
Upon examination in the glass, the sample is limpid, ruby ​​red in color, bright, intense, with a good consistency.
On the nose, despite its "youth", it offers a variegated and complex scent of aromas. The bouquet of scents is an expression of the territory, with hints of cherry, aromatic herbs, the Mediterranean scrub, the undergrowth, and a nuance of toasted almonds complete the aromatic riot, of very fine and intense quality.
On the palate it seduces with its pleasantness and aromatic strength. Its fresh acidity is well supported by an important but well composed tannin. Each of its components is perfectly balanced and well defined. A wine to drink, but also to keep for a special event.
It is recommended in combination with traditional Tuscan grilled meat dishes.
Rating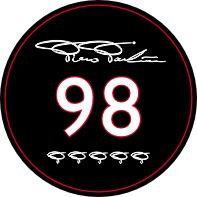 Sassicaia 2020 – Tasting Notes
Limpid, with an intense, almost saturated ruby red color, of good consistency.
The nose is a riot of perfumes, aromas that intertwine and complement each other in search of an olfactory harmony, present, but which will find its perfection in a few years. It is the scents of plum jam, black cherry and blackberry that are first released in the glass, followed by notes of Mediterranean scrub and its herbs, but also hints of coffee beans and nuances of spices.
The sip gives the palate its acidity, the result of its young age, accompanied by precise but still exuberant tannins. The wine is already structured, fresh and sapid.
I did not find the youth and freshness of Sassicaia 2020 in the previous vintages (2019, 2018 and 2017), although I found some similarities. The 2020 vintage has its own identity, although of already excellent quality, it will need time to be fully appreciated and then it will prove to be, in my opinion, an extraordinary vintage. A wine to drink at least once in a lifetime.
Rating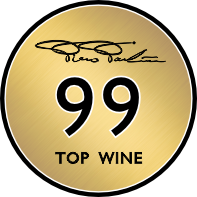 Società Agricola C.I.T.A.I. S.p.A.
Loc. Capanne, n. 27
57022 Bolgheri – Livorno
Phone +39 0565 762003
E-mail: info@sassicaia.com
Website: www.tenutasanguido.com
---
The Wolf Post offers a professional service with free access, without subscription.
For this reason, a donation would also be a sign of appreciation for our work.
---