---
The Wolf Post offers a professional service with free access, without subscription.
For this reason, a donation would also be a sign of appreciation for our work.
---
Credits: © Piero Pardini – The Wolf Post – TUSCANY – ITALY
Wine: Graciano
Alcoholic strength: 13.5% vol.
Vintage: 2019.
Classification: DOC Navarra (Spain).
Grapes: 100% Graciano.
Serving temperature: 16°-18° C.
Tasting Notes
The sample is limpid, of medium intensity ruby ​​red color, with slight garnet textures, of good consistency.
On the nose floral hints of lavender and geranium, followed by hints of dark berry fruits, reminiscent of blackberry, blueberry and black currant. Spicy nuance of ground black pepper and undergrowth closure.
The taste is fresh, enveloping with a moderate tannic texture, the finish is persistent, with an aftertaste of ripe fruit.
It is recommended in combination with meat dishes of the Iberian tradition.
An everyday wine, with a low price, of good quality for every consumer's table.
Rating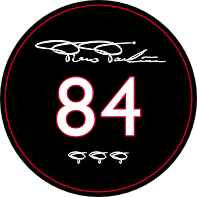 —
Other company labels in Wine Guide
—
Viña Zorzal Wines S.A
Crta del Villar s/n
31591 Corella (Navarra) Spain
Phone: +34 948 780 617
E-mail: xabi@vinazorzalwines.com
Website: www.vinazorzalwines.com