---
The Wolf Post offers a professional service with free access, without subscription.
For this reason, a donation would also be a sign of appreciation for our work.
---
Credits: © Terre del Marchesato – TUSCANY – ITALY
Wine: Papeo
Alcoholic strength: 14% vol.
Vintage: 2017.
Classification: Tuscany I.G.T. White.
Grapes: 100% Vermentino.
Production area: Bolgheri, Tuscany.
Soil: medium-textured clay.
Plants per hectare: 7143
Yield per hectare: 120 ql
Yield per plant: 1650 gr.
Vinification: manual harvesting and sorting of the grapes in the cellar.
Aging: fermentation in barrique with manual punching down, long aging in steel (6 months) and then in the bottle.
Tasting Notes
Crystal-clear, straw yellow in color with bright golden reflections, consistent.
The nose is intense, with hints: floral, fruity and herbaceous. Notes of flowers, orange blossoms and peony, yellow-fleshed fruits such as peach and melon, scents of Mediterranean scrub.
The sip is fresh, fairly balanced in its components, intense and persistent and overall of fine quality.
It is recommended in combination with a Catalan of prawns.
Rating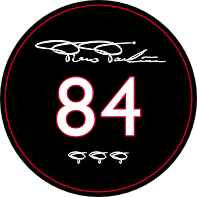 —
Other company labels in Wine Guide
—
Terre del Marchesato
Località Sant'Uberto 164, Bolgheri
57022 Castagneto Carducci (LI) Italia
Phone +39 0565 749752
E-mail: info@terredelmarchesato.com
Website: www.terredelmarchesato.com