---
The Wolf Post, supported by a Cultural Association, offers a professional service with free access, without subscription.
For this reason, a donation would also be a sign of appreciation for our work.
---
In countries with an ancient and important olive culture, preparing desserts with Extra virgin olive oil is not a rarity but a (healthy) habit.
In Greece, the lemon pie made with olive oil is famous. In Mexico, as in some regions of Spain, it is not unusual to find hot chocolate recipes with the addition of a drizzle of olive oil. In Southern Italy, cookies and rustic cakes with olive oil are a classic of the precious peasant cuisine of the past, handed down from generation to generation.
If, in the past, Extra virgin olive oil was often used in certain areas because it was cheaper than butter, a typical product of the Nordic countries, for some decades now, it has also become a basic ingredient for sweet recipes.
Those who are not used to consuming artisanal EVOO  on a daily basis hardly appreciate its use in desserts and, above all, are unlikely to know its versatility. Yet, Extra virgin olive oil is ideal in the preparation of baking desserts but only if the quality is excellent.
LEGADO by Hacienda de Colchado, Andalusian EVOO is a precious ally in the preparation of delicious desserts. LEGADO is the result of centuries-old olive trees that surround the ancient estate where, between three generations, the cultivation of olive groves and the production of olive oil are practiced. A modern company, which exports around the world, whose state-of-the-art machinery guarantees safety, hygiene and top quality quality.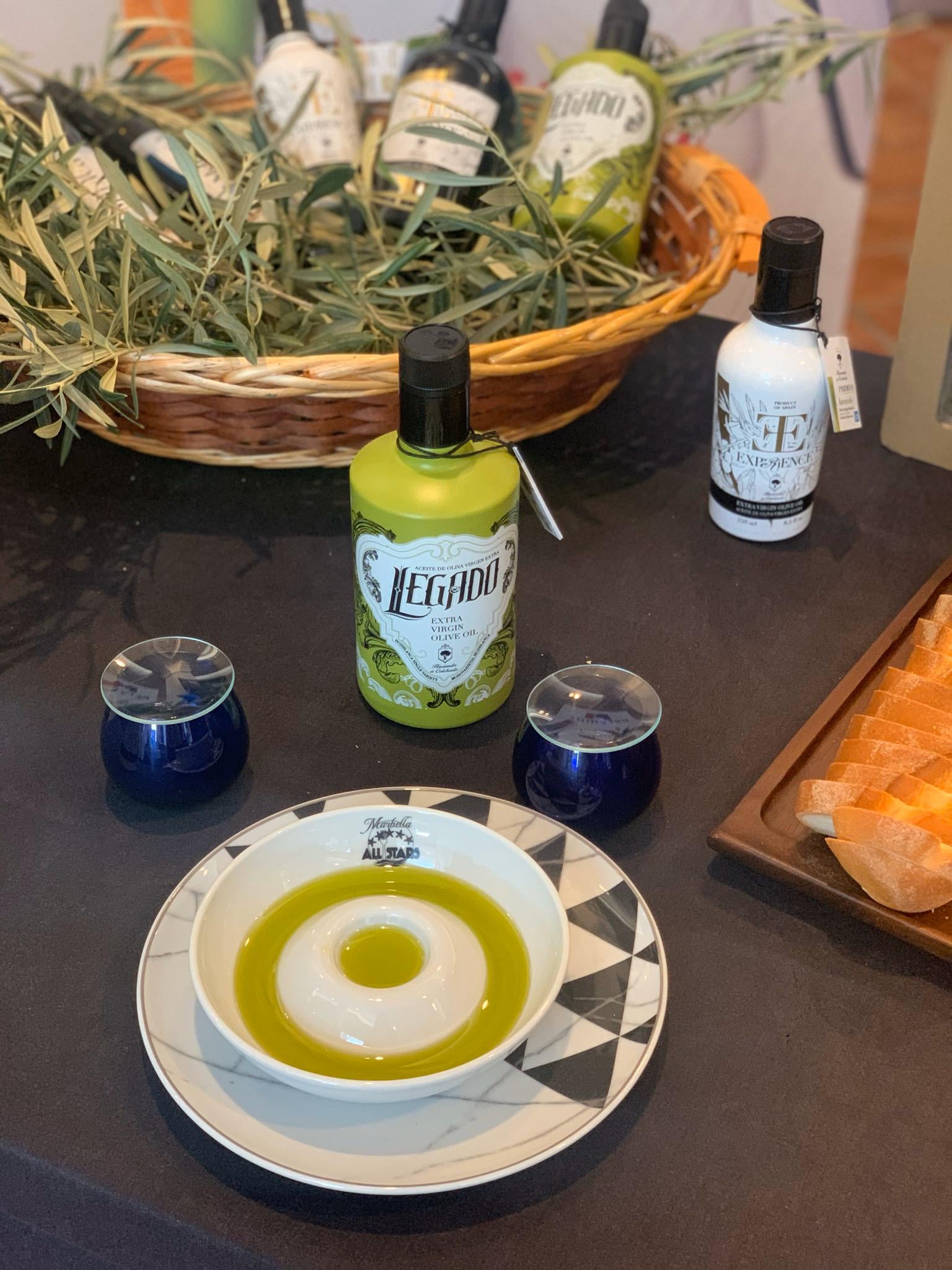 ©Hacienda de Colchado
The cocoa cake is a classic of every season. Few but quality ingredients make it ideal at any time of the day. The vegan proposal is perfect since cocoa is a natural thickener. Stone-ground flour and coconut sugar with LEGADO EVOO are key elements that make this cake, crunchy on the surface and moist inside, truly healthy and special.
Each EVOO has different characteristics. LEGADO has the privilege of particular versatility and is an irreplaceable ally for savory and sweet recipes such as vegan cocoa cake.
6-8 servings
Ingredients
80 ml LEGADO Extra Virgin Olive Oil
100 ml oat drink
300 g stone ground wholemeal flour
15 g organic baking powder
80 g coconut sugar
1 teaspoon of "Bourbon" vanilla powder
2 tablespoons of cocoa powder
A pinch of sea salt
Method:
Preheat the oven to 180 ° (350 ° F / Gas 4).
In a bowl, pour the LEGADO EVOO, oat drink and mix.
Add the flour, baking powder, sugar, vanilla, cocoa, pinch of salt and mix quickly (stirring the cake mixture for more than a minute makes it dry once cooked).
Pour the mixture into a pan lined with baking paper.
Cook every 25 minutes.