---
The Wolf Post offers a professional service with free access, without subscription.
For this reason, a donation would also be a sign of appreciation for our work.
---
Credits: © Piero Pardini – The Wolf Post – Tuscany – Italy
Wine: Refosco dal Peduncolo Rosso
Variety composition: 100% Refosco dal Peduncolo Rosso.
Denomination: D.O.C. Friuli Colli Orientali.
Alcoholic strength: 13,5% vol.
Vintage: 2018.
Serving temperature: 16°-18°C.
Tasting Notes
Upon visual examination it is limpid, with an intense ruby red color, with very light purplish textures on the nail.
On the nose the range is broad, intense and of good quality. It is the fruit that dominates the range of scents unchallenged. A ripe, red-fleshed fruit that bewitches the taster.
The sip is round, well balanced in its components. The tannin is present, smooth, and non-invasive. A real pleasure for the palate.
Good aromatic taste persistence.
An identity wine of the territory to which it belongs. A pleasant confirmation.
Rating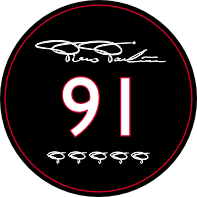 —
Other company labels in Wine Guide
—
Zorzettig – Vini Friulani
Via Strada S. Anna, 37 – frazione Spessa
33043 Cividale del Friuli (UD) Italia
Phone +39 0432 716156
E-mail: info@zorzettigvini.it
Website: www.zorzettigvini.it