---
The Wolf Post offers a professional service with free access, without subscription.
For this reason, a donation would also be a sign of appreciation for our work.
---
Credits: © Piero Pardini – The Wolf Post – TUSCANY – ITALY
Wine: Aglianico
Variety composition: 100% Aglianico.
Denomination: Irpinia D.O.C..
Alcoholic strength: 13,5% vol.
Vintage: 2019.
Serving temperature: 18°- 20° C.
Tasting Notes
In the glass the sample is limpid, with a lively ruby red color and good consistency.
The olfactory profile is complex, of good quality and intense. It opens with a hint of dried red flowers, intertwined with hints of small dark berry fruits, with delicate hints of dried plum and morello cherry. The range is completed by notes of sweet spices such as cinnamon, cloves and black pepper.
The sip is warm, with a good freshness, with a tannin that is not yet perfectly smooth, but of good quality. Good taste-olfactory persistence, which leaves the taster with an aftertaste of ripe fruit.
A wine to be appreciated immediately or, to be left to rest for another year, to be tasted in its complete harmony.
Rating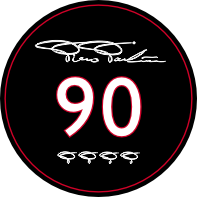 —
Other company labels in Wine Guide
—
Antica Hirpinia
Contrada Lenze SP52 km4
Taurasi (Avellino) ITALY
Phone: +39 0827 74730
E-mail: info@anticahirpinia.it
Website: www.anticahirpinia.it