---
The Wolf Post offers a professional service with free access, without subscription.
For this reason, a donation would also be a sign of appreciation for our work.
---
Credits: © Piero Pardini – The Wolf Post – TUSCANY – ITALY
Wine: Já Te Disse White Wine
Variety composition: 100% Viognier.
Denomination: Alentejo.
Alcoholic strength: 13% vol.
Vintage: 2022.
Serving temperature: 10°- 12° C.
Tasting Notes
Crystal-clear, straw yellow color with important and bright golden reflections, good consistency.
Upon olfactory examination, the sample offers an addictive and complex range of excellent quality perfumes. It opens to the examination with delicate notes of fresh white and yellow flowers, which are followed by intense notes of ripe yellow-fleshed fruit where there are hints of apricot, nectarine peach and a nuance of melon. The exam closes with an elegant note of Mediterranean scrub herbs.
The sip is fresh, very pleasant, very satisfying for the palate. It is the citrus notes that linger in the mouth, freshness and acidity that invite you to take a new sip. I highlight an imperceptible finish of ripe fruit, of infinite duration.
A wine that strikes for elegance and pleasantness, a wine to try, perhaps in combination with traditional Portuguese dishes.
Rating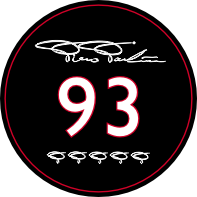 —
Other company labels in Wine Guide
—
Já Te Disse
BMCC Rural, Unip. Lda
Rua General José Celestino da Silva, 10, 12º Dto 1500-309 Lisboa – PORTUGAL
Phone: +35 1 966 841 296
E-mail: info@jatedisse.com
Website: www.jatedisse.com