---
The Wolf Post offers a professional service with free access, without subscription.
For this reason, a donation would also be a sign of appreciation for our work.
---
Credits: © Piero Pardini – The Wolf Post – TUSCANY – ITALY
Wine: Burgum Novum Riserva
Variety composition: 100% Pinot Nero.
Denomination: Südtirol – Alto Adige D.O.C..
Alcoholic strength: 13,5% vol.
Vintage: 2019.
Serving temperature: 16° – 18° C.
Tasting Notes
Limpid, with a lively ruby red color with garnet reflections, good consistency.
Upon olfactory examination it presents a wide range of aromas, intense and of fine quality. It opens with addictive fruity scents reminiscent of small berries such as blackberry, currant, raspberry and corn cherry. The olfactory bouquet is completed by notes of spices, cinnamon and cloves, intertwined with hints of powdered chocolate.
The sip is intense, freshness and acidity guarantee an intriguing sip, anticipating a long finish with an aftertaste of fruit and spices. Smooth and silky tannin.
A sample that surprises with its harmony.
Rating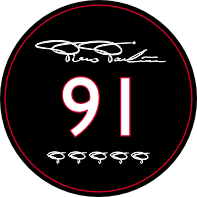 —
Other company labels in Wine Guide
—
Castelfeder
Via Franz Harpf, 15
39040 Cortina sulla Strada del Vino (BZ) – Alto Adige – ITALY
Phone: +39 0471 820420
E-mail: info@castelfeder.it
Website: www.castelfeder.it