---
The Wolf Post offers a professional service with free access, without subscription.
For this reason, a donation would also be a sign of appreciation for our work.
---
Credits: © Piero Pardini – The Wolf Post – TUSCANY – ITALY
Wine: Crianza
Alcoholic strength: 14% vol.
Vintage: 2018.
Classification: DO Ribera del Duero (Spain).
Grapes: 100% Tempranillo.
Serving temperature: 16°-18° C.
Tasting Notes
Upon visual examination the wine is limpid, of an almost impenetrable intense ruby red, with good consistency.
The range of aromas, on the olfactory examination, is broad and complex: floral, fruity, spicy and toasted. Notes of withered red flowers, hints of ripe dark berry fruit reminiscent of blackberry, blueberry and currant. Spicy notes of cinnamon, cardamom and vanilla; toasting of smoked wood and hazelnut. Closure with balsamic nuance.
The sip is supported by an important tannic texture. Slightly aggressive but pleasant tannin. The components are not yet perfectly balanced, they need further refinement, but still a sample with great potential. Good persistence with an aftertaste of ripe fruit and fine woods. Overall a fine quality wine.
It is recommended in combination with meat dishes of the Iberian tradition.
Rating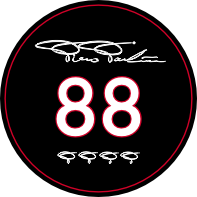 —
Other company labels in Wine Guide
—
Bodegas y Viñedos Tamaral
N-122 Km, 310,6,
47314 Padilla de Duero, Valladolid, SPAIN
Phone: +34 983 878 017
E-mail: club@tamaral.com
Website: www.tamaral.com