---
The Wolf Post offers a professional service with free access, without subscription.
For this reason, a donation would also be a sign of appreciation for our work.
---
Credits: © Piero Pardini – The Wolf Post – TUSCANY – ITALY
Wine: Rays
Variety composition: Lambrusco Ruberti, Lambrusco Salamino, Ancellotta.
Denomination: Lambrusco Mantovano D.O.C..
Alcoholic strength: 12% vol.
Vintage: n.d..
Serving temperature: 16°-18° C.
Tasting Notes
Limpid, with a ruby red color tending towards garnet, with an elegant perlage.
The nose is particularly pleasant, where the floral and fruity aspect prevails. Hints of fresh red flowers intertwine with the scent of small red berries.
The sip is pleasant, fresh and satisfying. Good taste-olfactory persistence, which leaves the taster with a pleasant aftertaste of red currants.
Ideal sample for a convivial event.
Rating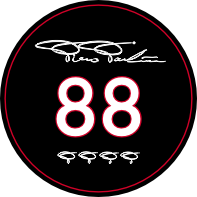 —
Other company labels in Wine Guide
—
Cantine Virgili
Via Donati, 2
46100 Mantova (MN) – ITALY
Phone +39 0376 322560
E-mail: info@cantinevirgili.it
Website: www.cantinevirgili.it