---
The Wolf Post offers a professional service with free access, without subscription.
For this reason, a donation would also be a sign of appreciation for our work.
---
Credits: © Piero Pardini – The Wolf Post – TUSCANY – ITALY
Wine: Coda di Volpe
Variety composition: 100% Coda di Volpe.
Denomination: Irpinia D.O.C..
Alcoholic strength: 13,5% vol.
Vintage: 2022.
Serving temperature: 10°- 12° C.
Tasting Notes
Crystal-clear, straw-yellow in colour, lively with imperceptible golden reflections, of good consistency.
On the olfactory examination, the sample offers a fairly complex, intense and fine quality bouquet of scents. It opens with notes of fresh white flowers reminiscent of jasmine and daisy, followed by fruity hints of rennet apple, peach and apricot, which migrate towards interesting mineral notes. Close up of freshly mown grass.
The sip is dry, balanced, corroborated by a good freshness and acidity. Good persistence, with an aftertaste of fresh citrus fruits.
A sample tried in combination with spaghetti with sea urchins.
Valutazione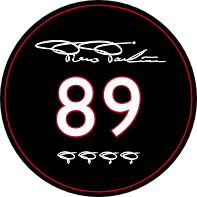 —
Other company labels in Wine Guide
—
Antica Hirpinia
Contrada Lenze SP52 km4
Taurasi (Avellino) ITALY
Phone: +39 0827 74730
E-mail: info@anticahirpinia.it
Website: www.anticahirpinia.it