---
The Wolf Post offers a professional service with free access, without subscription.
For this reason, a donation would also be a sign of appreciation for our work.
---
Credits: © Piero Pardini – The Wolf Post – TUSCANY – ITALY
Wine: Cheverny
Variety composition: 100% Pinot Noir, 20% Gamay.
Denomination: AOC Cheverny – Val de Loire.
Alcoholic strength: 12,5% vol.
Vintage: 2022.
Serving temperature: 14° – 16° C.
Tasting Notes
Limpid, with a moderately intense ruby red colour, good consistency.
On the olfactory examination it opens with a complex bouquet of fine quality. Notes of fresh red flowers blend with pleasant fruity scents reminiscent of small red berry fruits, closing with balsamic and toasted hints.
The sip shows a modest, balanced tannic texture with a fairly persistent aftertaste of ripe fruit.
A sample of great pleasure and elegance, a pleasant discovery.
Rating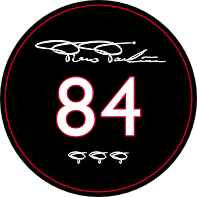 —
Other company labels in Wine Guide
—
Benoit Daridan
16 VC de la Marigonnerie
41700 Cour-Cheverny, Francia
Phone: +33 02 54 79 94 53
E-mail: contact@domainedaridan.com
Website: www.domainedaridan.com