---
The Wolf Post offers a professional service with free access, without subscription.
For this reason, a donation would also be a sign of appreciation for our work.
---
Credits: © Piero Pardini – The Wolf Post – TUSCANY – ITALY
Wine: Due Fiumi
Variety composition: 100% Kontoura bianca.
Denomination: I.G.P. Tebe.
Alcoholic strength: 12,5% vol.
Vintage: 2022.
Serving temperature: 8° – 10° C.
Tasting Notes
Crystal clear, pale straw yellow color with evident greenish reflections, quite consistent.
On the olfactory examination, the sample shows intense and varied scents. Quite complex, it opens with floral notes of acacia and peach, completing the bouquet of aromas with notes of fresh yellow-fleshed fruit such as peach and melon, and hints of exotic fruit.
The medium-structured sip confirms what is perceived on the nose. A citrus note persists in the mouth which makes tasting pleasant and fresh.
Ideal wine for combinations with unstructured fish-based dishes.
Rating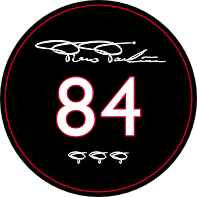 —
Other company labels in Wine Guide
—
Samartzis Estate Wines
1 Hesiod Street, M.D. of Ascre, Municipality of Aliartos-Thespies,
32002, Boeotia – Hellas (Greece)
Phone +30 6942286509
E-mail: info@samartziswines.gr
Website: www.samartziswines.gr