---
The Wolf Post offers a professional service with free access, without subscription.
For this reason, a donation would also be a sign of appreciation for our work.
---
Credits: © Piero Pardini – The Wolf Post – TUSCANY – ITALY
Wine: Rigoletto
Variety composition: 60% Ruberti, Salamino, Ancellotta e Marani.
Denomination: Lambrusco Mantovano D.O.C..
Alcoholic strength: 11% vol.
Vintage: 2021.
Serving temperature: 15° – 18° C.
Tasting Notes
Limpid, with an intense ruby red color with clear violet reflections.
The nose is quite complex with intense floral and fruity notes. Hints of iris and violet blend with addictive hints of ripe red-fleshed fruit: blackberry, currant and black cherry almost jam.
The sip is very pleasant, fresh, full-bodied and very delicate. Balanced sample in its components, it complies with its fragrant foam. Quite persistent with an aftertaste of ripe fruit.
Rating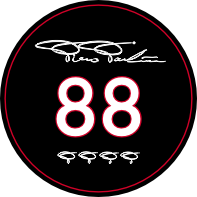 —
Other company labels in Wine Guide
—
Vinicola Negri
Via Fossamana, 29
46030 Fraz. Villanova Maiardina di San Giorgio di Mantova (MN) – ITALY
Phone +39 0376 340179
E-mail: info@vinicolanegri.com
Website: www.vinicolanegri.com