---
The Wolf Post offers a professional service with free access, without subscription.
For this reason, a donation would also be a sign of appreciation for our work.
---
Credits: © Piero Pardini – The Wolf Post – TUSCANY – ITALY
Wine: Bordeaux AOP
Variety composition: 44% Merlot, 29% Cabernet Sauvignon, 23% Cabernet Franc.
Denomination: AOC Entre-deux-Mers – Bordeaux.
Alcoholic strength: 12,5% vol.
Vintage: 2021.
Serving temperature: 16° – 18° C.
Tasting Notes
Limpid, ruby red in colour, consistent.
On the olfactory examination it opens with a fairly complex bouquet of scents, where the fruity part is very important and of great indisity. They complete delicate hints of sweet spices. It is the red-fleshed fruits that give intriguing aromas, blueberry, currant in primis but also dried plum and a note of hard cherry. Closing with a note of vanilla.
The sip is medium-bodied, good balance and the long taste-olfactory persistence should be underlined.
A wine to be drunk young, but which can harmonize further over the years.
Rating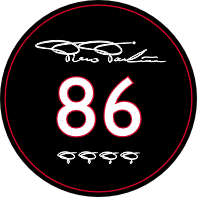 —
Other company labels in Wine Guide
—
Château Michelet
33330 Saint-Emilion – France
Phone
E-mail:
Website: