---
The Wolf Post offers a professional service with free access, without subscription.
For this reason, a donation would also be a sign of appreciation for our work.
---
Credits: © Piero Pardini – The Wolf Post – TUSCANY – ITALY
Wine: Monte Ca' Bianca Riserva
Variety composition: 40% Corvina, 35% Corvinone, 20% Rondinella, 5% Oseleta.
Denomination: Amarone della Valpolicella D.O.C.G..
Alcoholic strength: 16,5% vol.
Vintage: 2018.
Serving temperature: 18° – 20° C.
Tasting Notes
Limpid, with a garnet red color with light orange textures, good consistency.
The olfactory range is broad, intense and of fine quality. In addition to the floral aromas, the bouquet is enriched with fruity notes reminiscent of small red berries, black cherry in spirit and dried plum. Spicy notes of cardamom and cloves complete the examination, accompanied by a delicate nuance of Mediterranean scrub.
The sip is important, perfectly balanced in its components. The tannic texture is linear, velvety. Sapidity and freshness give the taster a sip of great elegance supported by a persistent aftertaste of ripe fruit almost like jam.
A relevant wine, to be combined with elaborate meat dishes.
Rating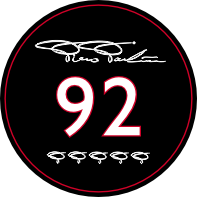 —
Other company labels in Wine Guide
—
Begali
Via Cengia n°10
37029 San Pietro in Cariano – Verona – ITALY
Phone: +39 045 7725148
E-mail: info@begaliwine.it
Website: www.begaliwine.it