---
The Wolf Post offers a professional service with free access, without subscription.
For this reason, a donation would also be a sign of appreciation for our work.
---
Credits: © Piero Pardini – The Wolf Post – TUSCANY – ITALY
Wine: Lussac Saint-Émilion
Variety composition: 75% Merlot, 25% Cabernets.
Denomination: Lussac Saint-Émilion AOC.
Alcoholic strength: 13,5% vol.
Vintage: 2016.
Serving temperature: 16° – 18° C.
Tasting Notes
Limpid, with a ruby red color with imperceptible violet hues, consistent.
The nose presents a range of broad, complex and fine quality aromas. The floral notes are followed by enveloping hints of fruit reminiscent of wild blackberry, blueberry and prune, which blend with hints of cherry and currant. The broad bouquet is completed by hints of sweet spices such as vanilla and cloves and hints of cocoa powder and a hint of mint.
The sip is very precise, with a well-smoothed and harmonious tannin. Perfectly balanced in its parts, it gives an aftertaste of spices and dark chocolate.
A wine of excellence, to be shared in important moments.
Rating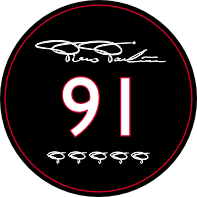 —
Other company labels in Wine Guide
—
SCEA CHATEAU CANTENAC
N°2 lieu-dit Cantenac, RD670 33330, Saint-Emilion, France
Phone: +33 (0) 557 513 522
E-mail: contact@chateau-cantenac.fr
Website: www.chateau-cantenac.fr