---
The Wolf Post offers a professional service with free access, without subscription.
For this reason, a donation would also be a sign of appreciation for our work.
---
Credits: © Piero Pardini – The Wolf Post – TUSCANY – ITALY
Wine: Gironia Rosso Riserva
Variety composition: 80% Montepulciano, 20% Aglianico.
Denomination: Biferno D.O.C..
Alcoholic strength: 13,5% vol.
Vintage: 2017.
Serving temperature: 18° – 20° C.
Tasting notes
Limpid, with a ruby red color coat with light garnet textures, consistent.
Upon olfactory examination it opens with a bouquet of intense and fine quality scents. Notes of moderately withered red flowers blend with hints of ripe red pulp fruit such as corn cherry, arena in alcohol and dried plum. The olfactory range is completed by intense notes of spices such as vanilla, cloves and a hint of rhubarb at the end.
The sip is rich, dense and very fresh. Good tannic texture, well balanced and silky. Good olfactory taste persistence: of sweet spices and almost jam-like fruit.
A sample of great pleasure and elegance. Ideal for pairing with game meats and berry reductions.
Rating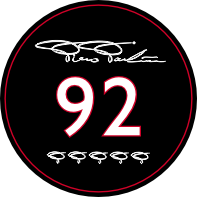 —
Other company labels in Wine Guide
—
Borgo di Colloredo
Via Colloredo, 15
86042 Campomarino (CB) – ITALY
Phone +39 0875 57453
E-mail: info@borgodicolloredo.com
Website: www.borgodicolloredo.com