---
The Wolf Post offers a professional service with free access, without subscription.
For this reason, a donation would also be a sign of appreciation for our work.
---
Credits: Monviert – Friuli Venezia Giulia – Italy
Wine: Refosco dal Peduncolo Rosso
Alcoholic strength: 14% vol.
Vintage: 2016.
Classification: D.O.C. Friuli Colli Orientali.
Grape type: native.
Grape variety: 100% Refosco dal Peduncolo Rosso.
Wine type: dry red.
Vineyard name: Fornalis.
Planting year: 1994.
Exposure: South-South East.
Production of grapes per hectare: 60-65 q.li/ha.
Breeding: single cappuccina.
Harvest: manual, end of September / first ten days of October.
Total acidity: 5.48 gr./l.
Serving temperature: 15°-16° C.
Retention period: 5-10 years.
Vinification: the bunches, previously selected in the vineyard, with spring defoliation work first and then thinning out at veraison, are rigorously harvested by hand at the optimal time of ripening. Once in the cellar, the grapes are destemmed and, subsequently, delicately pressed before arriving in the stainless steel tank, where after an inoculation of selected yeasts begins the process of alcoholic fermentation and contact of the liquid (must) with the skins at temperature. controlled (25°-27 ° C). This process is followed daily with frequent pumping over and delestage to ensure the extraction of only the most noble part of the skins, namely the sweet tannins, color and aromas for a period ranging from 12 to 15 days. At the end of the fermentation and the optimal extraction obtained, the new wine is separated from the skins and, after a short period of decanting in the tank to eliminate the coarser parts, it is sent to the malolactic fermentation which takes place in a variable period between 15 and 25 days. At the end of this last phase, the wine is decanted and placed to age in 25 hl Slavonian oak barrels and in 225 liter French oak barrels, where it remains for 18 months before being prepared for bottling.
Tasting Notes
Clear, very intense ruby red color almost impenetrable with light garnet reflections, good consistency.
The bouquet of scents is broad and varied: floral, fruity, spicy and toasted. The range of perfumes opens with hints of violets. This is followed by elegant fruity notes of ripe dark berry fruits such as blueberry and blackberry that turn to liqueur perceptions such as crème de cassis and cherries in alcohol, delicate spice of broken licorice stick. Closing with toasted notes of coconut and caramel.
Sample with elegant and varied aromas with a good impact in the mouth, notable alcoholic perception and good tannins invite you to take a new sip.
It is recommended in combination with risotto with pigeon and quince.
Rating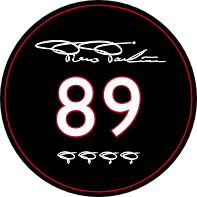 —
Other company labels in Wine Guide
—
Monviert
Via Strada di Spessa 8
33043 Cividale del Friuli (UD)
Phone +39 0432 716172
E-mail: info@monviert.com
Website: www.monviert.com