---
The Wolf Post is free, always without paid content.
It is supported by a Culture Association.
Yet, your contribution would also be a sign of appreciation for our work.
---
Credits: © Piero Pardini – The Wolf Post – TOSCANA – ITALIA
Vino: Glárima
Varietali: 80% Gewürztraminer, 20% Chardonnay.
Denominazione: D.O. Somontano (Spain).
Tasso alcolometrico: 13% vol.
Annata: 2020.
Temperatura di servizio: 10°-11°C.
Note di degustazione
Limpido, di colore giallo paglierino con leggeri riflessi verdolini, abbastanza consistente.
All'esame olfattivo si presenta con un ventaglio di profumi abbastanza ampio, ma ben delineato. Sentori di fiori bianchi freschi, accompagnati da profumi di frutti a pasta bianca come pera, mele ed anche leggeri sentori di frutta tropicale. Nuance di muschio nel finale.
Al palato si presenta molto fresco, dotato di una buona acidità e di lunga persistenza con retrogusto di frutti freschi.
Un vino quotidiano, molto elegante e di qualità fine.
Provato in abbinamento con una fresca e gustosa insalata di polpo.
Valutazione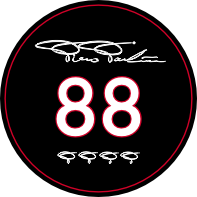 —
Altre etichette dell'azienda in Guida (Di)Vino
—
Bodega Sommos S.L.
Ctra. Nacional 240, Km. 155
22300 – Barbastro – HUESCA – SPAGNA
Phone +34 974 269 900
E-mail: info@bodegasommos.com
Website: www.bodegasommos.com