---
The Wolf Post offers a professional service with free access, without subscription.
For this reason, a donation would also be a sign of appreciation for our work.
---
Credits: © Piero Pardini – The Wolf Post – TOSCANA – ITALIA
Vino: Gessamí
Varietali: 40% Muscat Blanc a Petit Grain, 40% Sauvignon Blanc, 20% Gewürztraminer.
Denominazione: D.O. Penèdes.
Titolo alcolometrico: 11% vol.
Annata: 2022.
Temperatura di servizio: 8°-10°C.
Note di degustazione
Cristallino, di colore giallo paglierino con evidenti riflessi verdolini, di buona consistenza.
Al naso risulta abbastanza complesso, ma i suoi sentori sono di qualità fine e molto intensi. Si apre con note di gelsomino, camomilla e fiori di arancio. Seguono note di frutta a pasta gialla che ricordano la pesce noce e l'albicocca matura. Chiusura con sentore di agrumi freschi.
Al sorso è fresco e vellutato. Permane in bocca una nota di agrumi quasi canditi, con una delicata dolcezza nel finale.
Consigliato con piatti della cucina indiana.
Valutazione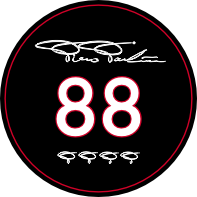 —
Altre etichette dell'azienda in Guida (Di)Vino
—
Gramona
Carrer Indústria 36,
Sant Sadurní d'Anoia – SPAIN
Phone +34 93 891 01 13
E-mail: info@gramona.com
Website: www.gramona.com