---
The Wolf Post offers a professional service with free access, without subscription.
For this reason, a donation would also be a sign of appreciation for our work.
---
Credits: © Piero Pardini – The Wolf Post – TOSCANA – ITALIA
Vino: Friulano
Varietale: 100% Friulano.
Denominazione: D.O.C. Friuli Colli Orientali.
Titolo alcolometrico: 13% vol.
Annata: 2020.
Temperatura di servizio: 8°-10° C.
Note di degustazione
Campione cristallino, dal colore giallo paglierino con una leggera trama dorata, di buona consistenza.
Il ventaglio dei profumi è ampio, intenso e di qualità fine. Si apre con delicate note floreali, che si intrecciano a sentori agrumati freschi. Chiudono profumi di spezie e una leggera nuance minerale di iodio nel finale.
Il sorso avvolge il palato. Equilibrato nelle sue componenti, fa della sapidità una sua caratteristica, che invita il degustatore a ripetere il sorso. Discreta la persistenza gusto olfattiva che ricorda sentori di agrumi freschi.
Ideale per un aperitivo a base di salumi freschi.
Valutazione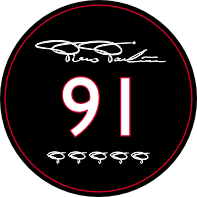 —
Altre etichette dell'azienda in Guida (Di)Vino
—
Zorzettig – Vini Friulani
Via Strada S. Anna, 37 – frazione Spessa
33043 Cividale del Friuli (UD) Italia
Phone +39 0432 716156
E-mail: info@zorzettigvini.it
Website: www.zorzettigvini.it