---
The Wolf Post offers a professional service with free access, without subscription.
For this reason, a donation would also be a sign of appreciation for our work.
---
Credits: © Piero Pardini – The Wolf Post – TUSCANY – ITALY
Wine: Pinot Bianco
Variety composition: 100% Pinot Bianco.
Denomination: D.O.C. Friuli Colli Orientali.
Alcoholic strength: 13% vol.
Vintage: 2020.
Serving temperature: 8°-10° C.
Tasting Notes
Crystal clear, with a delicate straw yellow color with very light greenish reflections, of good consistency.
The olfactory examination is dominated by clear, very fine and elegant floral and fruity scents. White flowers of jasmine and acacia intertwine with scents of chamomile flowers. The olfactory range is completed by hints of white and yellow pulp fruit: golden apple, thigh pear, but also medlar and lime.
In the mouth it is fresh and enveloping. Sapidity and acidity blend in unison inviting the taster to a new sip.
A wine that is appreciated throughout the meal, but in seafood cuisine it is able to give the best of itself.
Rating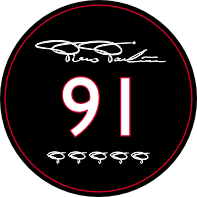 —
Other company labels in Wine Guide
—
Zorzettig – Vini Friulani
Via Strada S. Anna, 37 – frazione Spessa
33043 Cividale del Friuli (UD) Italia
Phone +39 0432 716156
E-mail: info@zorzettigvini.it
Website: www.zorzettigvini.it