---
The Wolf Post offers a professional service with free access, without subscription.
For this reason, a donation would also be a sign of appreciation for our work.
---
Credits: © Piero Pardini – The Wolf Post – TUSCANY – ITALY
Wine: Taurasi Riserva
Variety composition: 100% Aglianico.
Denomination: Taurasi D.O.C.G..
Alcoholic strength: 15% vol.
Vintage: 2014.
Bottle number: 0689
Serving temperature: 18°- 20° C.
Tasting Notes
In the glass the sample is limpid, with a bright intense red color with light garnet hues, with a good consistency.
On the olfactory examination it offers a large, intense and fine quality bouquet of aromas and scents. It is the aromas of moderately withered red flowers that open the examination, followed by addictive hints of dark ripe fruit: currant, blueberry, blackberry, but also plum almost in jam. The enveloping baggage of perfumes is completed by evident notes of clove spices and freshly ground coffee powder.
The sip is rich, opulent, and important. Well balanced in its components, it gives the taster an important and well smoothed tannin. The taste-olfactory persistence is good, a pleasant hint of spices and a delicate balsamic note remain in the mouth.
An important wine, expression of the territory, tried with grilled game, a pleasant discovery.
Rating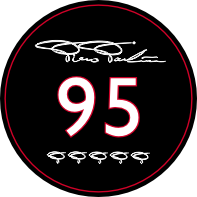 —
Other company labels in Wine Guide
—
Antica Hirpinia
Contrada Lenze SP52 km4
Taurasi (Avellino) ITALY
Phone: +39 0827 74730
E-mail: info@anticahirpinia.it
Website: www.anticahirpinia.it