---
The Wolf Post offers a professional service with free access, without subscription.
For this reason, a donation would also be a sign of appreciation for our work.
---
Credits: © Piero Pardini – The Wolf Post – TUSCANY – ITALY
Wine: Já Te Disse Red Wine
Variety composition: 40% Petit Verdot, 30% Syrah, 30% Alicante Bouschet.
Denomination: I.G. Alentejano.
Alcoholic strength: 14,5% vol.
Vintage: 2020.
Serving temperature: 16°- 18° C.
Tasting Notes
Limpid, with a bright, intense ruby red color and good consistency.
On the nose, the sample offers a very wide range of scents, of excellent quality and great intensity. It opens to the taster with floral scents reminiscent of a potpourri of red wild flowers, which are followed by notes of small dark berry fruits reminiscent of blackberry, currant and ripe plum. Completing the broad addictive bouquet and intense notes of sweet spices of vanilla, cinnamon and cloves, hints of cigar box and cocoa powder complete the examination.
The sip is important, opulent, but of great elegance. Worth mentioning is a balance between the various components and a never invasive tannin. Good aromatic taste persistence, which gives the taster a delicate and persistent fruity aftertaste with a spicy finish.
A pleasant discovery of the Portuguese wine scene, a sample that a further period of refinement will only improve further.
Rating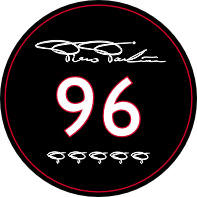 —
Other company labels in Wine Guide
—
Já Te Disse
BMCC Rural, Unip. Lda
Rua General José Celestino da Silva, 10
12º Dto 1500-309 Lisboa – PORTUGAL
Phone: +35 1 966 841 296
E-mail: info@jatedisse.com
Website: www.jatedisse.com