---
The Wolf Post offers a professional service with free access, without subscription.
For this reason, a donation would also be a sign of appreciation for our work.
---
Credits: © Piero Pardini – The Wolf Post – TOSCANA – ITALIA
Vino: "First Block" Shiraz
Varietale: 100% Shiraz.
Denominazione: Yarra Valley.
Titolo alcolometrico: 13% vol.
Annata: 2019.
Temperatura di servizio: 10°-12° C.
Note di degustazione
Limpido, dal colore rosso rubino di media intensità, consistente.
All'olfatto si apre con note di fiori rossi essiccati, accompagnati da sentori di frutti bosco a bacca rossa e scura: mora, ribes, ciliegia durone. Il ventaglio dei profumi si arricchisce con sentori di spezie quali chiodi di garofano e chicchi di pepe nero macinati, chiude l'esame una nota di stecca di cioccolato fondente.
Il sorso è ricco, con una buona trama tannica, nel complesso equilibrato. Permane in bocca una spiccata sensazione di frutta matura, quasi in confettura, che regala grande piacevolezza.
Un vino che si sposa perfettamente con carmi alla brace, anche con una bella fiorentina riesce a regalare piacevoli sensazioni.
Valutazione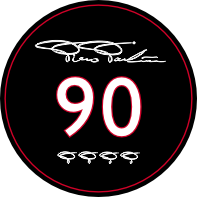 —
Altre etichette dell'azienda in Guida (Di)Vino
—
De Bortoli Wines
De Bortoli Road
Bilbul NSW 2680 – Australia
Phone +61
E-mail:
Website: www.debortoli.com.au