---
The Wolf Post offers a professional service with free access, without subscription.
For this reason, a donation would also be a sign of appreciation for our work.
---
Credits: © Piero Pardini – The Wolf Post – TOSCANA – ITALIA
Vino: Biollicine Rosè Bio
Varietale: 100% Nerello Mascalese.
Denominazione: I.G.P. Terre Siciliane.
Titolo alcolometrico: 12% vol.
Annata: 2021.
Temperatura di servizio: 10° – 12° C.
Note di degustazione
Cristallino, dal colore rosa tenue, dal perlage fine ed elegante.
All'olfatto il profumi sono abbastanza complessi e abbastanza persistenti, ma nel complesso di buona qualità. Sentori di floreali a rosa, acacia si percepiscono immediatamente, seguiti da delicati profumi di frutta di bosco, completa l'esame una nuance di agrumi.
Il sorso è fresco e di grande piacevolezza. Abbastanza persistente colpisce per la sua freschezza e acidità, che invitano il degustatore a ripetere il sorso.
Un vino ideale per un fresco aperitivo a base di salumi e formaggi freschi.
Valutazione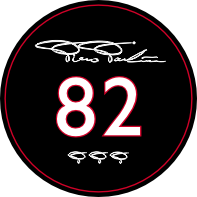 —
Altre etichette dell'azienda in Guida (Di)Vino
—
Cantine Europa
SS 115 Km 42, 400
91020 Petrosino (TP) – ITALY
Phone: +39 0923 961632
E-mail: info@cantineeuropa.net
Website: www.cantineeuropa.it