---
The Wolf Post offers a professional service with free access, without subscription.
For this reason, a donation would also be a sign of appreciation for our work.
---
Credits: © Piero Pardini – The Wolf Post – TOSCANA – ITALIA
Vino: Rigoletto
Varietali: 60% Ruberti, Salamino, Ancellotta e Marani.
Denominazione: Lambrusco Mantovano D.O.C..
Titolo alcolometrico: 11% vol.
Annata: 2021.
Temperatura di servizio: 15° – 18° C.
Note di degustazione
Limpido, dal colore rosso rubino intenso con evidenti riflessi violacei.
Al naso si presenta abbastanza complesso con intense note floreali e fruttate. Sentori di iris e viola, si fondono ad assuefacenti sentori di frutta matura a polpa rossa: mora, ribes e amarena quasi in confettura.
Il sorso è di grande piacevolezza, fresco, di corpo e molto delicato. Campione equilibrato nelle sue componenti, colpisce per la sua spuma fragrante. Abbastanza persistente con un retrogusto di frutta matura.
Valutazione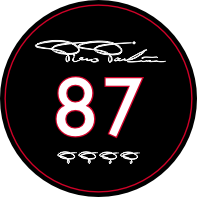 —
Altre etichette dell'azienda in Guida (Di)Vino
—
Vinicola Negri
Via Fossamana, 29
46030 Fraz. Villanova Maiardina di San Giorgio di Mantova (MN) – ITALY
Phone +39 0376 340179
E-mail: info@vinicolanegri.com
Website: www.vinicolanegri.com