---
The Wolf Post offers a professional service with free access, without subscription.
For this reason, a donation would also be a sign of appreciation for our work.
---
Credits: © Piero Pardini – The Wolf Post – TUSCANY – ITALY
Wine: Cheverny Rosè
Variety composition: 70% Pinot Noir, 25% Gamay, 5% Côt.
Denomination: Cheverny AOC – Val de Loire.
Alcoholic strength: 13,5% vol.
Vintage: 2022.
Serving temperature: 11° – 13° C.
Tasting Notes
In the glass the sample is crystal-clear, with a lively pale pink color with light coppery reflections, with a good consistency.
On the nose it is quite complex with quite intense floral and fruity notes, but overall of good quality. It is the fruity component that emerges, first slight hints of dog rose give way to hints of wild strawberries, blood orange and a hint of rhubarb.
The sip is pleasant, medium-bodied where acidity and freshness invite you to repeat the sip. Quite persistent with a strawberry aftertaste and a marked mineral note.
Tried a few degrees below the recommended serving temperature, it revealed itself in all its pleasantness.
Rating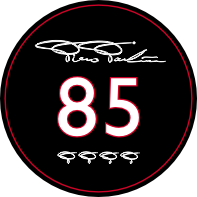 —
Other company labels in Wine Guide
—
Domaine du Salvard
41120 Fougères sur Bièvre – France
Phone: +33 02 54 20 28 21
E-mail: delaille@orange.fr
Website: www.delaille.com