---
The Wolf Post offers a professional service with free access, without subscription.
For this reason, a donation would also be a sign of appreciation for our work.
---
Credits: © Piero Pardini – The Wolf Post – TUSCANY – ITALY
Wine: Saint-Émilion
Variety composition: 85% Merlot, 15% Cabernet Franc.
Denomination: AOC Saint-Émilion – Bordeaux.
Alcoholic strength: 13,5% vol.
Vintage: 2020.
Serving temperature: 16° – 18° C.
Tasting Notes
Limpid, ruby red in colour, with good consistency.
Upon olfactory examination, the sample offers a fairly complex, intense and fine quality bouquet of scents. It opens with floral notes, which are intertwined with aromas of dark and red berries: a particularly important hint of plum and cherry. They complete the range of perfumes with hints of sweet spices.
Medium-bodied sip, overall balanced, even if the tannin is still a bit intrusive and not perfectly smooth. Good taste-olfactory persistence.
Surely a further period of aging in the bottle will allow the sample to harmonize in its entirety.
Rating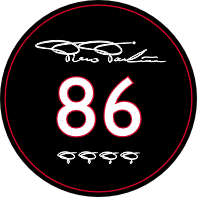 —
Other company labels in Wine Guide
—
Sovifa
36A Rue de la Dordogne
33330 St Sulpice de Faleyrens – France
Phone: +33 05.57.24.68.83
E-mail: so-vi-fa@wanadoo.fr
Website: www.lagarde-bellevue.com