---
The Wolf Post offers a professional service with free access, without subscription.
For this reason, a donation would also be a sign of appreciation for our work.
---
Credits: Casa Rojo – Spain
Ribera del Duero is not only a wine experience but also an all-round gastronomic experience.
The soil and climatic characteristics (even extreme ones) characterize the wines of a territory, with more than 21 thousand hectares of vineyards, which extends over a path of 115 kilometers, along the Douro river.
Casa Rojo produces wines in this generous area of Spain, exactly in Valladolid (Castilla y León).
The wines are certified by the D.O. Ribera del Duero y Rueda.
Wine: Musso Cabernet Sauvignon
Alcoholic strength: 14% vol.
Vintage: 2019.
Production area: Castilla – La Mancha (ES)
Classification: La Mancha DO (ES).
Grapes: 100% Cabernet Sauvignon.
Soil: clayey, with layers of calcareous, calcareous and stony pebbles.
Altitude of vines: 800m a.s.l.
Vinification: in large barrels.
Serving temperature: 15° – 18° C.
Review:
Clear sample, cherry red of medium intensity, particularly bright.
The nose opens with hints reminiscent of a potpourri of slightly withered red flowers, followed by an aroma of dark berry fruits such as currants, raspberries and blueberries. Delicate traces of undergrowth. Closing with notes of Mediterranean scrub and balsamic nuance of eucalyptus.
Excellent correspondence in the mouth where all the olfactory sensations are confirmed. The sip is round, velvety with a soft tannin, supported by a good persistence.
A well made wine, harmonious in its entirety, to be enjoyed with grilled meats, but also to be enjoyed in pleasant company.
Rating: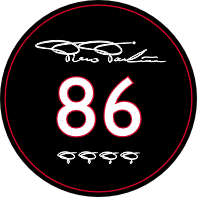 Casa Rojo
E-mail: info@casarojo.com
Website: www.casarojo.com