---
The Wolf Post offers a professional service with free access, without subscription.
For this reason, a donation would also be a sign of appreciation for our work.
---
Credits: © Piero Pardini – The Wolf Post – TUSCANY – ITALY
Wine: Pignolo
Variety composition: 100% Pignolo.
Denomination: D.O.C. Friuli Colli Orientali.
Alcoholic strength: 13,5% vol.
Vintage: 2015.
Serving temperature: 16°-18° C.
Tasting Notes
In the glass, upon visual examination, it shows a very intense, almost impenetrable, consistent ruby red color.
The nose offers a broad, intense and fine quality range of aromas. The delicate floral notes are dominated by a scent of fruity scents. It is the small red berries that are released first, followed by hints of cherries preserved in alcohol. There is no shortage of notes of toasted hazelnuts and a licorice root finish completes the exam.
The sip is rich and exuberant. The tannin is important, but well balanced and smooth, very pleasant. A structured wine, with an ample and well-balanced sip in its parts. A pleasant balsamic note remains in the mouth.
Tried in combination with pepper-crusted beef loin, a perfect combination.
Rating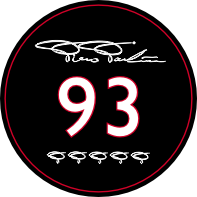 —
Other company labels in Wine Guide
—
Zorzettig – Vini Friulani
Via Strada S. Anna, 37 – frazione Spessa
33043 Cividale del Friuli (UD) Italia
Phone +39 0432 716156
E-mail: info@zorzettigvini.it
Website: www.zorzettigvini.it