---
The Wolf Post offers a professional service with free access, without subscription.
For this reason, a donation would also be a sign of appreciation for our work.
---
Credits: © Piero Pardini – The Wolf Post – TUSCANY – ITALY
Wine: Villages Pinot Noir
Variety composition: 100% Pinot Noir.
Denomination: Yarra Valley.
Alcoholic strength: 13% vol.
Vintage: 2015.
Serving temperature: 16°-18° C.
Tasting Notes
Limpid, with an intense cherry red color and good consistency.
On the nose, the bouquet of perfumes is quite complex, of good quality and elegant. Floral scents, accompanied by aromas of small red berries such as currant and blackberry. The closure offers hints of sweet spices.
On the palate the sample is overall balanced in its components, the tannic texture is delicate, and the aftertaste of ripe fruit is quite persistent.
Sample of great pleasure, suitable for delicate meat dishes.
Rating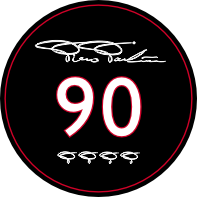 —
Other company labels in Wine Guide
—
De Bortoli Wines
De Bortoli Road
Bilbul NSW 2680 – Australia
Phone +61
E-mail:
Website: www.debortoli.com.au