---
The Wolf Post offers a professional service with free access, without subscription.
For this reason, a donation would also be a sign of appreciation for our work.
---
Credits: © Piero Pardini – The Wolf Post – Toscana – Italia
Vino: Flor de Vetus
Titolo alcolometrico: 14,5% vol.
Annata: 2018.
Classificazione: D.O. Toro (Spagna).
Vitigno: 95% Tinta de Toro 5% Garnacha.
Temperatura di servizio: 16° C.
Note di degustazione
Il campione nel bicchiere è limpido, di colore rosso rubino molto intenso, con trame granate violacee, consistente.
All'esame olfattivo si evidenziano profumi di fiori rossi leggermente appassiti, seguono note di frutti di bosco a bacca scura che ricordano la mora, il mirtillo ma anche la prugna matura. Seguono note speziate di vaniglia e tostature che ricordano chicchi di caffè.
Il sorso è fresco, con un'importante trama tannica. Buona persistenza gusto olfattiva, il frutto maturo domina nel gusto, ma nel finale permane una nuance di liquirizia. Vino dall'ottimo rapporto qualità/prezzo.
Si consiglia in abbinamento con piatti a base di carne, moderatamente strutturati.
Valutazione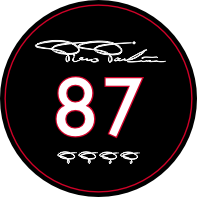 —
Altre etichette dell'azienda in Guida (Di)Vino
—
Bodegas Vetus
Carretera Toro-Salamanca (ZA-605), km. 9-10
Villabuena del Puente, Zamora (España)
Phone: +34 980 056 012
E-mail: vetus@bodegasvetus.com
Website: www.bodegasvetus.com