---
The Wolf Post offers a professional service with free access, without subscription.
For this reason, a donation would also be a sign of appreciation for our work.
---
Credits: © Piero Pardini – The Wolf Post – TUSCANY – ITALY
Vino: Crianza
Titolo alcolometrico: 14% vol.
Annata: 2018.
Classificazione: DO Ribera del Duero (Spain).
Vitigno: 100% Tempranillo.
Temperatura di servizio: 16°-18° C.
Note di degustazione
All'esame visivo il vino è limpido, di un intenso rosso rubino quasi impenetrabile, di buona consistenza.
Il ventaglio dei profumi, all'esame olfattivo, è ampio e complesso: floreale, fruttato, speziato e tostato. Note di fiori rossi appassiti, sentori di frutta matura di bosco a bacca scura che ricordano la mora, il mirtillo e il ribes. Note di speziate di cannella, cardamomo e vaniglia; tostature di legno affumicato e nocciola. Chiusura con nuance balsamica.
Il sorso è sorretto da un'importante trama tannica. Tannino leggermente aggressivo, ma piacevole. Le componenti non sono ancora perfettamente bilanciate, necessitano di ulteriore affinamento, ma comunque un campione dalle grandi potenzialità. Buona la persistenza con un retrogusto di frutto maturo e legni pregiati. Nel complesso un vino di qualità fine.
Si consiglia in abbinamento con piatti di carne della tradizione iberica.
Valutazione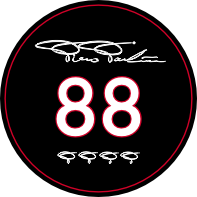 —
Altre etichette dell'azienda in Guida (Di)Vino
—
Bodegas y Viñedos Tamaral
N-122 Km, 310,6,
47314 Padilla de Duero, Valladolid, SPAGNA
Phone: +34 983 878 017
E-mail: club@tamaral.com
Website: www.tamaral.com