---
The Wolf Post offers a professional service with free access, without subscription.
For this reason, a donation would also be a sign of appreciation for our work.
---
Credits: © Piero Pardini – The Wolf Post – TOSCANA – ITALIA
Vino: Coda di Volpe
Varietale: 100% Coda di Volpe.
Denominazione: Irpinia D.O.C..
Titolo alcolometrico: 13,5% vol.
Annata: 2022.
Temperatura di servizio: 10°- 12° C.
Note di degustazione
Cristallino, dal colore giallo paglierino vivace con impercettibili riflessi dorati, di buona consistenza.
All'esame olfattivo, il campione regala un bouquet di sentori abbastanza complesso, intenso e di qualità fine. Si apre con note di fiori bianchi freschi che ricordano il gelsomino e la margherita, seguono sentori fruttati di mela renetta, pesca e albicocca, che migrano verso interessanti note minerali. Chiusura di erba appena falciata.
Il sorso è secco, bilanciato, corroborato di una buona freschezza ed acidità. Buona la persistenza, con un retrogusto di agrumi freschi.
Un campione provato in abbinamento con spaghetti ai ricci di mare.
Valutazione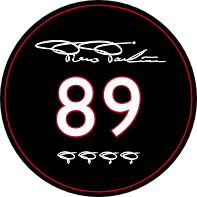 —
Altre etichette dell'azienda in Guida (Di)Vino
—
Antica Hirpinia
Contrada Lenze SP52 km4
Taurasi (Avellino) ITALY
Phone: +39 0827 74730
E-mail: info@anticahirpinia.it
Website: www.anticahirpinia.it