---
The Wolf Post offers a professional service with free access, without subscription.
For this reason, a donation would also be a sign of appreciation for our work.
---
Credits: © Piero Pardini – The Wolf Post – TOSCANA – ITALIA
Vino: Já Te Disse White Wine
Varietale: 100% Viognier.
Denominazione: Alentejo.
Titolo alcolometrico: 13% vol.
Annata: 2022.
Temperatura di servizio: 10°- 12° C.
Note di degustazione
Cristallino, dal colore giallo paglierino con importanti e luminosi riflessi dorati, di buona consistenza.
All'esame olfattivo il campione regala un assuefacente e complesso ventaglio di profumi di eccellente qualità. Si apre all'esame con delicate note di fiori bianchi e gialli freschi, ai quali si susseguono intense note di frutta matura a pasta gialla ove si evidenziano sentori di albicocca, pesca nettarina e una nuance di melone. Si chiude l'esame con una nota elegante di erbe della macchia mediterranea.
Il sorso è fresco, di grande piacevolezza, molto appagante per il palato. Sono le note di agrumi che permangono in bocca, freschezza e acidità invitano a un nuovo sorso. Evidenzio un'impercettibile chiusura di frutta matura, di durata infinita.
Un vino che colpisce per eleganza e piacevolezza, un vino da provare, magari in abbinamento con piatti della tradizione portoghese.
Valutazione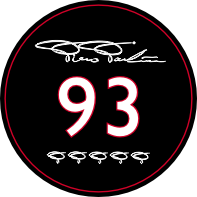 —
Altre etichette dell'azienda in Guida (Di)Vino
—
Já Te Disse
BMCC Rural, Unip. Lda
Rua General José Celestino da Silva, 10, 12º Dto 1500-309 Lisboa – PORTUGAL
Phone: +35 1 966 841 296
E-mail: info@jatedisse.com
Website: www.jatedisse.com