---
The Wolf Post offers a professional service with free access, without subscription.
For this reason, a donation would also be a sign of appreciation for our work.
---
Credits: © Piero Pardini – The Wolf Post – TOSCANA – ITALIA
Vino: Chardonnay
Varietale: 100% Chardonnay.
Denominazione: D.O. Catalunya.
Titolo alcolometrico: 12% vol.
Annata: 2021.
Temperatura di servizio: 10° – 12° C.
Note di degustazione
Alla vista risulta cristallino, dal colore giallo paglierino con leggerissimi riflessi verdolini, consistente.
Al naso richiama note floreali e fruttate. La componente fruttata è la più importante ed intensa: pesca gialla, papaja, mango e frutto della passione.
Al sorso è nel complesso equilibrato, dotato di un discreta struttura che risulta piacevole grazie anche ad un retrogusto, persistente, di frutta tropicale.
Un vino da condividere in compagnia di amici nelle calde sera d'estate.
Valutazione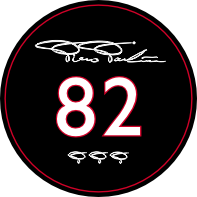 —
Altre etichette dell'azienda in Guida (Di)Vino
—
Bodega Nuviana – Codorniu Raventos
SPAIN
Phone:
E-mail: Contact
Website: www.raventoscodorniu.com