---
The Wolf Post offers a professional service with free access, without subscription.
For this reason, a donation would also be a sign of appreciation for our work.
---
Credits: © Piero Pardini – The Wolf Post – TOSCANAY – ITALIA
Vino: Saint-Émilion
Varietali: 85% Merlot, 15% Cabernet Franc.
Denominazione: AOC Saint-Émilion – Bordeaux.
Titolo alcolometrico: 13,5% vol.
Annata: 2020.
Temperatura di servizio: 16° – 18° C.
Note di degustazione
Limpido, dal colore rosso rubino, di buona consistenza.
All'esame olfattivo il campione regala un bouquet di sentori abbastanza complesso, inteso e di qualità fine. Si apre con note floreali, alle quali si intrecciano profumi di frutti di bosco a bacca scura e rossa: particolarmente importante un sentore di prugna e ciliegia. Completano in ventaglio di profumi sentori di spezie dolci.
Sorso di medio corpo, nel complesso bilanciato, anche se il tannino è ancora un po' invadente e non perfettamente levigato. Buona la persistenza gusto olfattiva.
Sicuramente un ulteriore periodo di affinamento in bottiglia permetterà al campione di armonizzarsi nella sua interezza.
Valutazione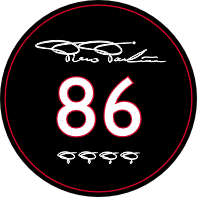 —
altre etichette dell'azienda in Guida (Di)Vino
—
Sovifa
36A Rue de la Dordogne
33330 St Sulpice de Faleyrens – France
Phone: +33 05.57.24.68.83
E-mail: so-vi-fa@wanadoo.fr
Website: www.lagarde-bellevue.com