---
The Wolf Post offers a professional service with free access, without subscription.
For this reason, a donation would also be a sign of appreciation for our work.
---
Credits: © Piero Pardini – The Wolf Post – TOSCANA – ITALIA
Vino: Saint-Émilion
Varietale: 90% Merlot, 10% Cabernet Franc.
Denominazione: AOC Saint-Émilion – Bordeaux.
Titolo alcolometrico: 14% vol.
Annata: 2019.
Temperatura di servizio: 16° – 18° C.
Note di degustazione
Limpido, dal colore rosso rubino con leggeri riflessi granati, di buona consistenza.
Campione dal bouquet abbastanza complesso dove la componente fruttata è dominante anche se impreziosita da sentori di speziati. Sono i piccoli frutti di bosco a bacca rossa ad avvolgere l'olfatto del degustatore: more, ribes e prugna. Completano il ventaglio olfattivo sentori di cardamomo e chiodi di garofano.
Il sorso è di media struttura, con tannini morbidi e vellutati. Persistente con un piacevole retrogusto di fruttato che carezza il palato.
Campione abbinato a spezzatino di manzo con cipolle.
Valutazione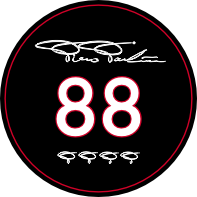 —
Altre etichette dell'azienda Guida (Di)Vino
—
EARL DES VIGNOBLES JEAN-FREDERIC MUSSET
33330 Saint-Emilion – France
Phone: +33 05.57.84.53.15
E-mail: jf.musset.darthus@wanadoo.fr
Website: www.vins-saint-emilion.com