---
The Wolf Post offers a professional service with free access, without subscription.
For this reason, a donation would also be a sign of appreciation for our work.
---
Credits: © Piero Pardini – The Wolf Post – TOSCANA – ITALIA
Vino: Monte Ca' Bianca Riserva
Varietali: 40% Corvina, 35% Corvinone, 20% Rondinella, 5% Oseleta.
Denominazione: Amarone della Valpolicella D.O.C.G..
Titolo alcolometrico: 16,5% vol.
Annata: 2018.
Temperatura di servizio: 18° – 20° C.
Note di degustazione
Limpido, dal manto colore rosso granato, con leggere trame aranciate, di buona consistenza.
Il ventaglio olfattivo è ampio, intenso e di qualità fine. Oltre ai profumi floreali, il bouquet si arricchisce di note fruttate che ricordano piccoli frutti di bosco a bacca rossa, amarena sotto spirito e prugna essiccata. Completano l'esame note speziate di cardamomo e chiodi di garofano, accompagnate da un delicata nuance di macchia mediterranea.
Il sorso è importante, perfettamente equilibrato nelle sue componenti. La trama tannica è lineare, vellutata. Sapidità e freschezza regalano al degustatore un sorso di grande eleganza supportato da un persistente retrogusto di frutta matura quasi in confettura.
Un vino importante, da abbinare a piatti di carne elaborati.
Valutazione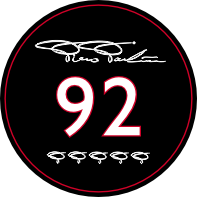 —
Altre etichette dell'azienda in Guida (Di)Vino
—
Begali
Via Cengia n°10
37029 San Pietro in Cariano – Verona – ITALY
Phone: +39 045 7725148
E-mail: info@begaliwine.it
Website: www.begaliwine.it