---
The Wolf Post offers a professional service with free access, without subscription.
For this reason, a donation would also be a sign of appreciation for our work.
---
Credits: © Piero Pardini – The Wolf Post – TOSCANA – ITALIA
Vino: Lussac Saint-Émilion
Varietali: 75% Merlot, 25% Cabernets.
Denominazione: Lussac Saint-Émilion AOC.
Titolo alcolometrico: 13,5% vol.
Annata: 2016.
Temperatura di servizio: 16° – 18° C.
Note di degustazione
Limpido, dal colore rosso rubino con impercettibili sfumature violacee, consistente.
Al naso si presenta con un ventaglio di profumi ampio, complesso e di qualità fine. Alle note floreali seguono avvolgenti sentori di fruttati che ricordano la mora selvatica, il mirtillo e la prugna secca, che si fondono a sentori di ciliegia e ribes. Completano l'ampio bouquet sentori di spezie dolci quali vaniglia e chiodi di garofano e sentori di cacao in polvere e una nuance di menta.
Il sorso è molto preciso, con un tannino ben levigato e armonico. Perfettamente bilanciato nelle sue parti regala un retrogusto di spezie e cioccolato fondente.
Un vino di eccellenza, da condividere in momenti importanti.
Valutazione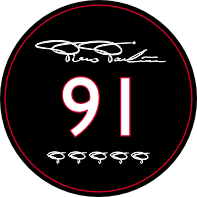 —
Altre etichette dell'azienda in Guida (Di)Vino
—
SCEA CHATEAU CANTENAC
N°2 lieu-dit Cantenac, RD670 33330, Saint-Emilion, France
Phone: +33 (0) 557 513 522
E-mail: contact@chateau-cantenac.fr
Website: www.chateau-cantenac.fr